The Work and Pensions Committee into the pension freedom and choice reforms has provided an updated report in relation to recommendations about the future of Pensions Dashboards.
In response to the report Yvonne Braun, ABI Director of Policy, warns of the danger of a huge missed opportunity.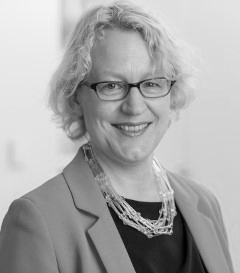 Yvonne Braun commented: "It is only thanks to the efforts and investment of the pensions industry that we have a prototype and are now able to talk about the practicalities of delivering a pensions dashboard for everyone to use. The industry's focus in this project has been on how to best serve consumers and we are delighted Government is now taking forward its implementation. The priority must be to get an initial service up and running, supported by legislation compelling all schemes to provide data to the service.
"It may be that an initial publicly hosted service is a pragmatic place to start given the stated aim to deliver a dashboard in 2019. But it would be a huge missed opportunity if we adopt a single dashboard as the final destination. We know that people expect to be able to use sophisticated dashboards in the future, integrated with other services, that only the private sector will be able to provide."
Background to the Pensions Dashboard
In 2016, the ABI accepted the task of project managing the creation of a pensions dashboard prototype for HM Treasury. The prototype was successfully delivered to spec and on time in the spring of 2017.
You can see more about how it worked here.
This project was funded by 16 industry participants, with the support of pro bono work from a range of tech firms. In October, the Department for Work and Pensions announced it would now take over the delivery of a pensions dashboard system.
Which? recently published a report looking at how to make sure Pensions Dashboard work well for consumers, pointing out appropriately regulated private sector dashboards could promote innovation, make it easier for people to find and use dashboards, and be integrated with other services.
You can view the Which? report into the Pensions Dashboard here.