With claims for mental health treatment doubling in a decade a leading UK health insurer are launching what they believe is the most extensive mental health cover available that will better enable businesses to support employees' recovery and return to work.
In what they have described as an industry first, Bupa has launched a new mental health service for businesses and their employees. Called Business Mental Health Advantage, it is a new feature for Bupa's business health insurance cover, available from 1 April, providing employees with support and treatment to manage all long-term mental health issues except for dementia and learning/behavioural development problems.
The added feature is in response to increasing demand from businesses for mental health support and extends cover for mental health conditions, such as depression, bipolar and anxiety.
It also includes those that are typically excluded such as alcohol and drug abuse. The removal of time limits on treatment for mental health conditions, so chronic conditions are now covered, offers businesses and their employees peace of mind that individuals can seek help if their condition returns. Bupa is also providing ongoing support for the monitoring and maintenance of diagnosed mental health conditions, to help employees manage their condition and prevent worsening symptoms.
Over the last decade Bupa has seen the number of employees claiming for mental health treatment double and research shows that poor mental health costs employers between £33 billion and £42 billion a year, or over £1,000 per employee per year.1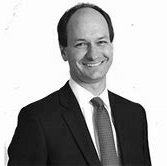 Alex Perry, CEO, Bupa Insurance UK, said: "Mental health is one of the biggest people issues that businesses – big and small – face today.  This launch makes it possible for business leaders to provide better support for their colleagues."
In addition to the Business Mental Health Advantage, Bupa's existing mental health benefits and services includes a self-referral service which allows employees to speak to a specialist consultant without needing a GP referral. Bupa also offers digital tools to help line managers and employees manage their stress and boost their resilience. Fast access to a wide range of online Cognitive Behavioural Therapy (CBT) programmes is also available 24/7, through Bupa's wellbeing and mental health support service.
The Government is calling on businesses to provide more support for employees struggling with mental health issues. Industry figures show that mental health is now the most common reason for someone to be signed off, with 70 million working days lost each year as a result.
Key features of the new policy include:
Extending the mental health conditions covered – cover all* mental health conditions, including conditions insurers typically exclude such as alcohol and drug abuse. Cover for mental health conditions even if it is connected with a condition we don't cover e.g. anxiety as a result of sleep disorder, even though sleep disorders are not covered.
Removal of the time limits on treatment for mental health conditions so chronic conditions are now covered – employees have access to medical treatment and support if their condition comes back.
Ongoing support – employees diagnosed with mental health conditions will be provided with help to manage their condition and prevent worsening symptoms. For example, if an employee's treatment involves ongoing, daily medication, they will have periodic reviews to ensure they are on the most effective and appropriate treatment.
Stuart Scullion, Chairman of the Association of Medical Insurers and Intermediaries (AMII) commented: "There are businesses across the UK that want to create a work culture where their employees feel comfortable to start a conversation around mental health. This launch from Bupa puts employee support front and centre, and for the first time, UK businesses can be confident they're providing their employees with access to first class mental health benefits and service, whenever they need it."
You can find out more about Bupa Business Mental Health Advantage here.
Notes:
1"Thriving at work', The Stevenson/ Farmer review of mental health and employers, October 2017,
* The only exceptions are dementia and learning/behavioural development problems
You can view the Bupa press release here.