A new partnership between Bupa UK and the Proton Therapy Center in Czech Republic gives their customers greater access to the latest cancer fighting technology.
Bupa UK health insurance customers will, within the next few weeks,  have greater access to a new state-of-the-art cancer treatment, due to a new partnership with the Proton Therapy Centre.
The Proton Therapy Center in Prague uses the latest pencil-scanning technology to treat tumours and works by accelerating protons until they reach half the speed of light.
Unlike traditional radiotherapy using X-rays, the proton therapy can pin-point the exact area to target, preserving healthy tissue around the tumour. This means the treatment is less invasive for the patient, and can help reduce their recovery time.
The technology has to date treated more than 2,500 patients from 25 countries and can target tumours in the head, neck, brain, central nervous system, lungs, prostate, breast, pancreas and lymphomas. It can also help treat tumours in children.
Vaclav Lastovka, founder and CEO of the Proton Therapy Center, said: "We're pleased to be working with Bupa to enable more patients with cancer to receive the benefit of this treatment."
"Being a Bupa partner in the highly specialised field of oncological care is a great success for us. It is further confirmation that the results of our treatment and the quality of our medical services are recognised worldwide."
In reply Dr Tim Woodman, Bupa UK Medical Director said: "At Bupa we're committed to providing our customers with access to fast, high quality healthcare that is right for them.
"Our partnership with the Proton Therapy Center is another example of how we're offering our customers better access to advanced cancer treatment."
"For some very specific types of cancer, proton therapy has been shown to have distinct advantages over surgery or traditional radiotherapy and we are delighted to be able to offer our customers with these conditions a treatment that is designed to deliver better patient outcomes."
Dr Jiri Kubes, Medical Director of the Proton Therapy Center, said: "The latest international studies on key cancer indications have shown that proton therapy is highly effective with minimal side effects.
"The proton cancer treatment we offer enables both the improvement of the therapeutic results and the increased effectiveness of the treatment itself."
"By offering proton therapy, it means Bupa patients can not only have access to timely and effective treatment, but also the best possible quality of life after."
During a trial of this new partnership Sylvia White, from Southampton UK was Bupa's first customer to undergo the proton therapy after discovering a tumor behind her eye.
She said: "Thanks to the treatment I'm now cancer-free. I'm grateful for the highly professional medical care and excellent support that I received and I'm pleased that Bupa will continue to help and support other patients who can benefit from this remarkable technology."
This treatment will be available to eligible Bupa UK health insurance members.
Bupa customers will need to check if they are eligible and must speak with Bupa's Oncology care team.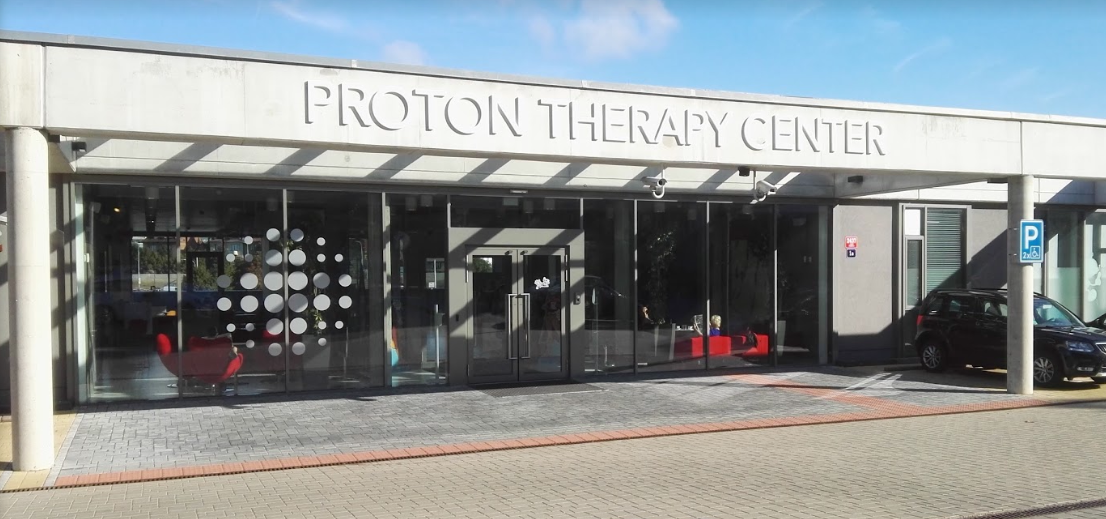 About The Proton Therapy Centre Czech:
The Proton Therapy Centre in Prague is a leading global health care facility and the most advanced proton therapy provider in Europe.
Since 2012 their services have been used by people from 25 countries worldwide.
The Proton Therapy Centre Czech is equipped to provide treatment for 2500 patients a year and has 4 treatment rooms using state-of-the-art active scanning techniques.
The Proton Therapy Centre offers advanced technology solutions in the fight against many different types of cancer (tumours of head and neck, brain and CNS, lymphomas, lungs, prostate, breast, pancreas and tumours in children) with a consequent reduction in potential side effects, with Pencil Beam technology and its high levels of accuracy being at the forefront of the treatment options available here.
The centre uses the most advanced diagnostic equipment, such as computed tomography (CT scanning), magnetic resonance imaging (MRI scanning) and positron emission tomography combined with computed tomography (PET/CT scanning).
You can find out more about the Proton Therapy centre here and the scope of treatments here.
You can see the Bupa press release in full here.