Last Thursday was a spectacular evening for advo winning two high profile awards in the prestigious HI Awards, winning advisers of the year for private clients and the employee benefits team highlighted as the best advisory and retention team.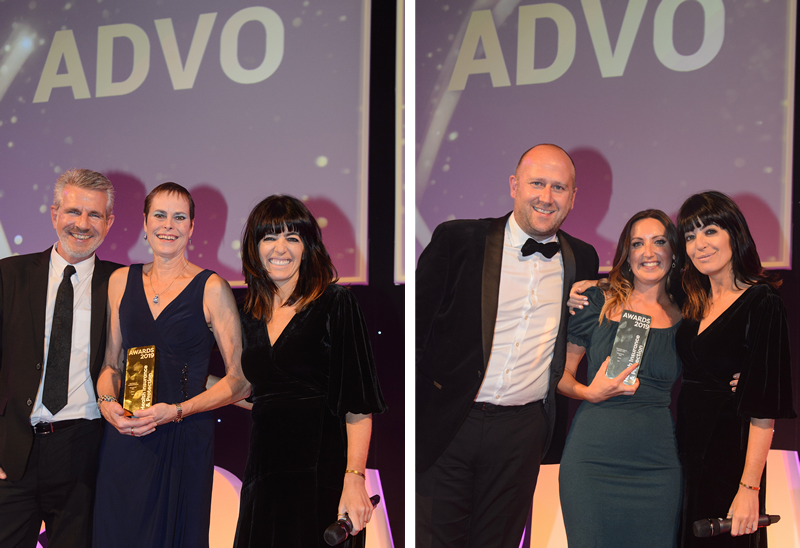 Sue Smith 'BEST ADVISER FOR INDIVIDUAL PROTECTION', an award sponsored by Aviva and Lucy Pearce picking up the award for 'BEST ADVISER SALES & RETENTION TEAM' which was sponsored by Bupa.
The awards held at the Grosvenor Hotel, Park Lane, London were hosted by Claudia Winkleman and comedian Hal Cruttenden. Now in its 21st year this Black Tie event is the 'Oscars' of the Health and Protection industry attracting over 850 industry leaders from both providers and advisers.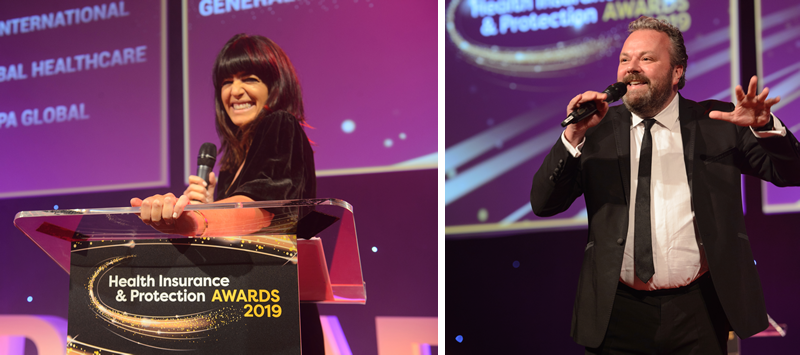 advo were finalists in 5 categories, covering corporate protection advice, use of our technology, the advo approach to providing client support and the management of UK and International private clients.
The big win was the 'Best Sales and Retention Team' which incorporated the whole of advo's approach to providing advice and support for employee benefits. The award was picked up on behalf of advo by Lucy Pearce, advo's Head of Sales and Retention.
advo's Lucy Pearce also won an additional new award voted via Social Media for the most inspirational person.
Lucy Pearce, who has been instrumental in creating structures and cultures within advo said "Winning the Best Adviser Sales & Retention Team is a huge acknowledgement of the hard work and dedication from the Employee Benefits team, I'm over spilling with pride!  We are celebrating the success of the award across the team as a joint effort. So proud to lead such a wonderful group of people!"
"It's not every day you get to be part of something with enough passion and drive to fuel a rocket ship! Well done advo"
On her personal award win Lucy adds "To win the Inspirational award was a complete curve ball, shocked and flattered is an understatement! Its testament to the close working relationships and trust I strive to build across the advo teams. Thank you to all those who tweeted!"
advo's second big win was by the Private clients department. This award was secured against stiff competition from other major UK advisory firms. Sue Smith, advo's Head of Private Clients on picking up the award commented "I am thrilled to be recognised by my peers in the industry for doing the work I love – looking after individual clients – dads, mums and children."
On the Provider awards Aviva UK Health picked up the award for the Health and Protection 'Company of the Year'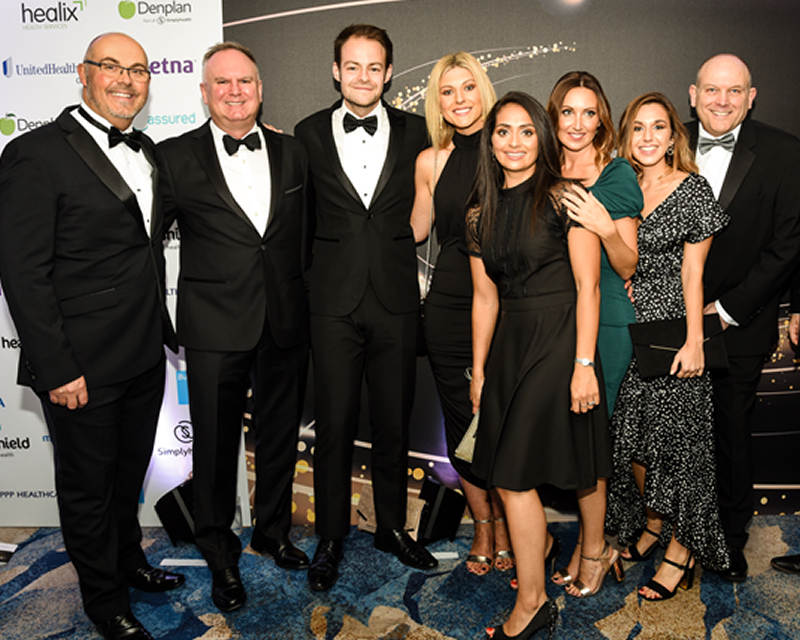 (advo attendees including, from left) Kevin Crew – IT Director, Colin Boxall – Commercial Director, Jamie Tuffield – Head of Employee benefits, Lucy Irvine – Operations Manager, 'Jag' Dosanjh – Account Manager, Lucy Pearce – Head of Sales and Retention, Ellie Sultana – Account Manager, Larry Bulmer – CEO.
You can find out more about the HI Awards and all the winners here.
advo recently won another prestigious award, the UK's 'Best' Employee Benefits Intermediary. You can read more about this win here.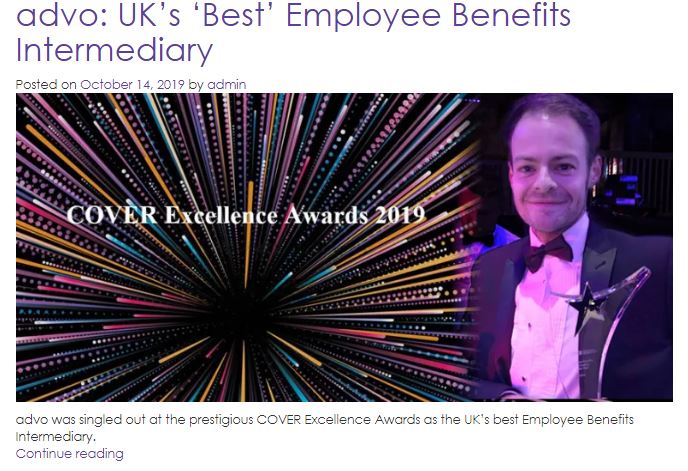 If you would like to know more about advo and how we help companies and individuals email us on info@advogroup.co.uk.