Women's health in the work place has historically been considered a taboo topic. Whilst society is becoming more open and understanding a recent study commission by SimplyHealth highlights that from a poll of 2000 females, 60% would still not feel comfortable discussing topics such as menstrual cramps, smear tests, breast examinations or menopause with a manager.
You may be thinking, why does this pose a problem for us as a business or on a wider scale the economy? Well, a house of commons briefing paper; Women and the UK economy states in the UK, 15.52 million women aged 16+ were in employment in October to December 2021, according to the ONS UK Labour Market bulletin. This equates to almost 50% of the entire employed population. This means potentially 30% of the entire UK employed population do not feel comfortable speaking to their employer regarding their health issues.  The knock-on effect is likely an increased risk of absenteeism and presenteeism, both of which can and do negatively impact the business performance.
With all of the advo management team and 40% of the director team being female we hope, and strive to ensure we are promoting an open and comfortable environment where everyone regardless of gender feels comfortable discussing health topics with their line manager.
Nadiya Gregory, who heads up advo's Business Development team, commented "Being a member of, and also managing a 100% female based team, means I am regularly navigating matters of women's health in the work place. The most important tool for me is understanding how women's health can impact performance in different ways and learning how to create an accommodating environment where people of all genders can flourish whilst also keeping focus on our commercial goals."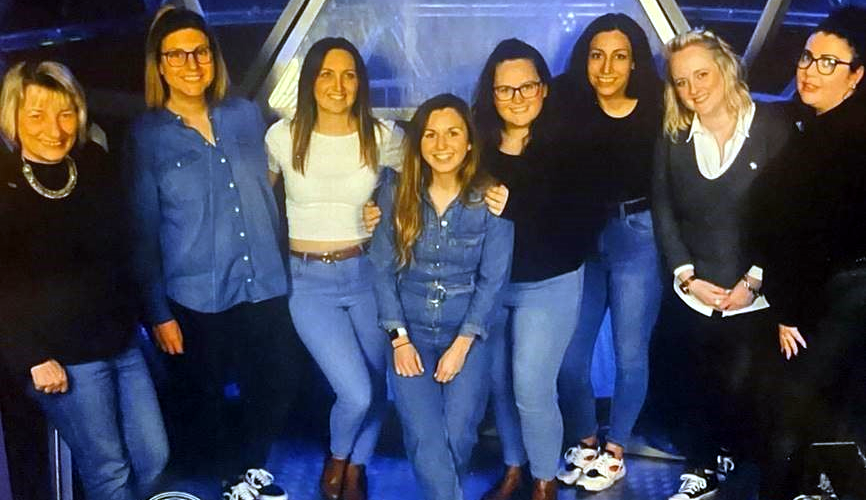 There are a range of things employers can do to help female staff feel comfortable discussing their health.
Health screenings – In general females require more health screenings than males. These also start at a much younger age. Did you know you can set up a free health screening account for your business giving your employees access to discounted rate private health screens?
Practical support – providing sanitary goods in the female toilets is a great way to help women feel reassured that their employer is comfortable with discussing women's health topics. This will also remove the potential scenario of someone using an excuse to leave the office or take time out if they have forgot to bring their own products.
Be menopause aware – According to acas "Managing the effects of the menopause at work is important for both employers and their staff. For those experiencing symptoms it can be a difficult and stressful time. Everyone will experience the menopause differently and for some, symptoms can be quite severe and can affect people both physically and mentally" https://www.acas.org.uk/menopause-at-work . It is therefore so important for employers and managers to consider how to approach employees going through the menopause. Due to the variation in how people experience this a case-by-case approach is often the best fit.
Communicate – an employer who is open, understanding and confident in discussing these topics will create a more comfortable environment for employees. Not only will this allow for more open conversations it will also assist with potential absenteeism and presenteeism issues.
Speak to advo today to see how our HR and Employee Benefits team can help you establish a female friendly company culture.