The Spring edition of our quarterly magazine, ADVOCATE, is now available to read online.
We have a packed edition that takes a closer look at the issues that can affect the SME business community. You can read our latest edition by clicking here.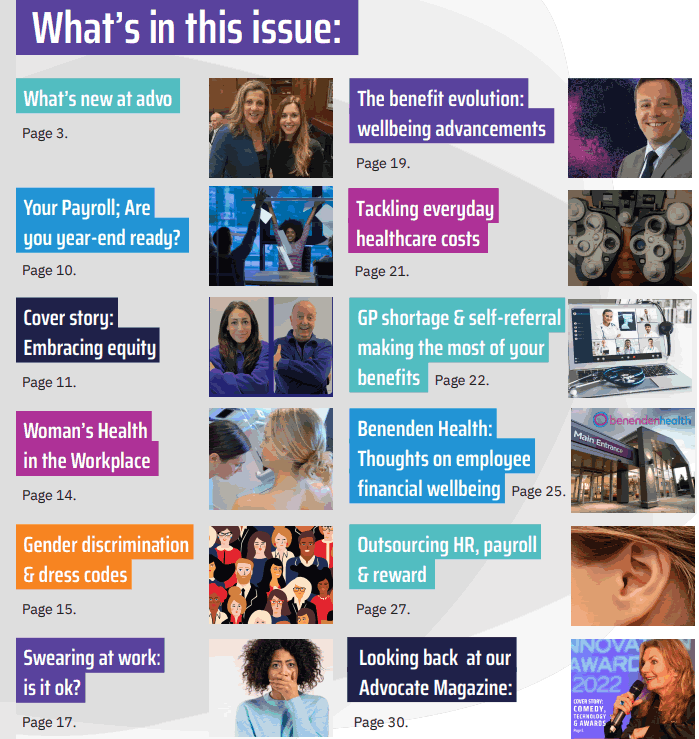 With this year's International Women's Day only just passed we focus on gender issues in the workplace. We take a look at changing attitudes to swearing in the workplace in addition to updating you on new staff benefits now available in the UK. Other features include the benefits of outsourcing essential staff services, while we bring you up to date with the latest news at advo.
Check out our latest ADVOCATE by clicking here.