Its officially Spring so welcome to our latest edition of advocate, advo's quarterly magazine where we bring you up to date with recent advo news and take a closer look at some of the stand out issues.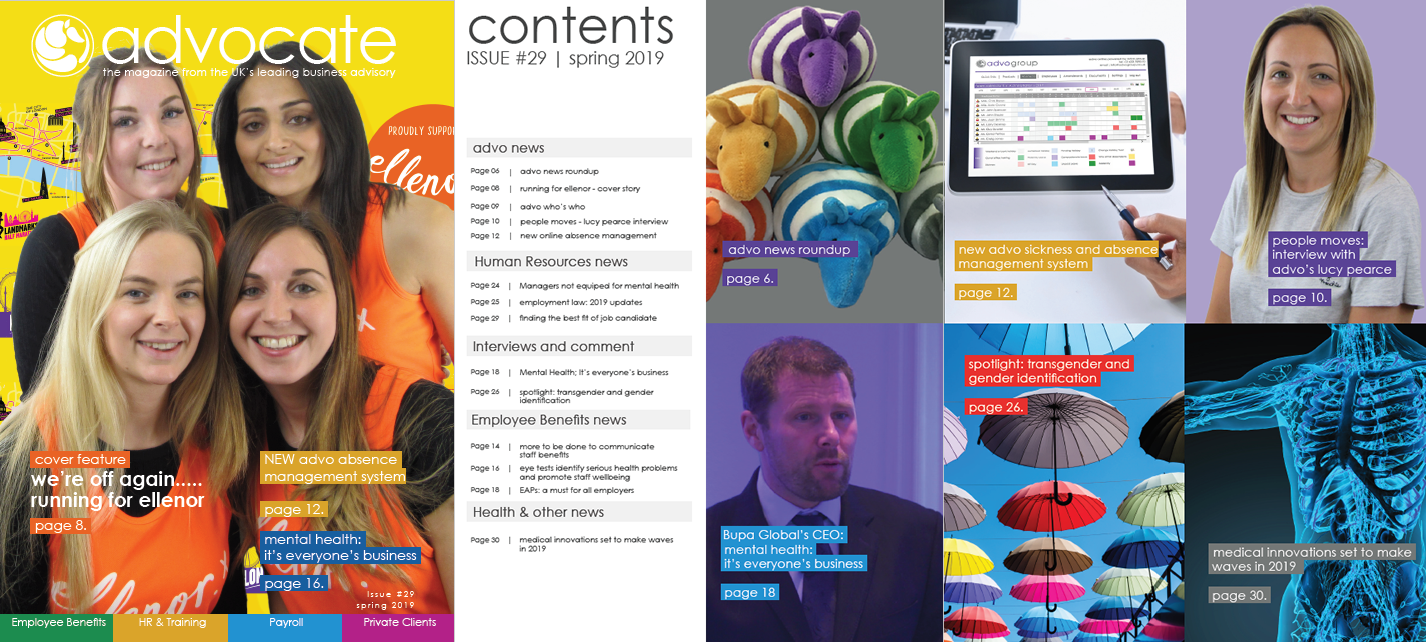 We have a special feature with Bupa Global's CEO who talks about why mental health is 'everyone's business'. In wider social issues we include a special feature on transgender and gender identification and the workplace.
In HR news we take a closer look at finding the best fit of candidate for your business and update you on employment law changes.
In health news we have an interesting look at the medical innovations set to make waves in 2019.
In advo news we have a feature on our new absence management system that is now available to all advo clients and an interview with Lucy Pearce who now heads up our Sales and Development team which now spans hr, payroll and employee benefits.
Staying with advo news we are again running marathons for our charity partner ellenor with four staff running in the London Landmark's Half Marathon where it looks like our target of £1200 will be smashed. Also we are fortunate to again be recognised in the 2019 Corporate Adviser Awards where we are not only highlighted in the best overall advisory category but also best Healthcare advisers.