The Government can learn important lessons from the Japanese social care system in achieving public buy-in, an easy to navigate system and a strong focus on prevention of loneliness and ill health, experts have suggested.
These are the key findings from the Nuffield Trust report, What can England learn from the long-term care system in Japan?, published as the Government in Westminster grapples with the future of social care ahead of this summer's planned Green Paper. The Nuffield Trust report seeks to identify what England can learn from the Japanese system.
With over 65s set to account for a third of the Japanese population by 2040, the Japanese Long Term Care Insurance (LTCI) system provides universal, comprehensive care to people over the age of 65 and those with a disability aged between 40 and 65. The system is partly funded by a national insurance fund that all over 40s pay into and partly out of general and local taxation..
Despite LTCI being a system unique to Japan, focussed specifically on the needs and demographics of their population, the report's authors argue that some features of this system offer important lessons for England:
Its key success, where England has repeatedly failed, has been to gather public support through a commitment to transparency, fairness and consistency. National criteria for eligibility mean that access to care is the same regardless of where a person lives. Every three years the system is reviewed and reforms made when needed. This flexibility has enabled the Japanese Government to be responsive to public concerns and to address concerns over expenditure.
Users say they find the Japanese system easy to navigate. This is because a crucial part of the LTCI service includes having a 'care manager', responsible for supporting the individual to make a care plan, identifying suitable providers, coordinating between carers, the individual and the family, and overseeing the care plan in the long term. While similar roles exist in some parts of England, provision is patchy and there is no single accepted definition of such a role.
At the heart of the Japanese system is a strong commitment to long-term prevention of loneliness and ill health, a stark contrast to England's short-term approach, driven by budget constraints, which is focused increasingly only on those with highest needs. Services are available both to frail or sick older people and also to healthy ones, with clubs and activities for healthy over-65s promoted as part of the system.
The Nuffield Trust report warns that the Japanese system is not without its own problems and these too can offer lessons for England. When the scheme was set up, the Japanese Government underestimated demand for long-term care at the outset and has had to adjust the system to reduce eligibility, increase co-payments and change insurance premiums as a result. The authors highlight similar risks in England from not fully recognising the extent of informal and unpaid care currently supporting the provision of social care. A further problem in Japan is the threat posed by a growing shortfall in care workers over the next 10 years, something that is also present in England and could be exacerbated by Brexit.
Commenting on the findings, lead author Natasha Curry (Senior Fellow in Health Policy) said:
"The cultural differences between the two countries, the very different funding systems for healthcare in both, and differences in the political setup mean that the Japanese system is not a 'silver bullet' to solving the crisis in social care in England.
"But as the Government begins to ask difficult questions about the future of social care, the Japanese experience in reforming long-term care for the elderly offers some important lessons for policymakers as they seek to bring about much-needed reform in England. In particular, the Japanese experience suggests there is real value in embedding transparency and flexibility in the system, helping people navigate their way around it, and promoting healthy living".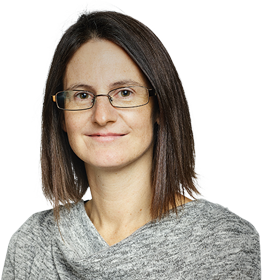 Natasha Currey, Nuffield Trust
Alongside the Nuffield Trust's new report, its lead author, Natasha Curry looks back at the history of attempts to reform social care in England in a blog you can read here where she discusses learning points from Japan's system that might help us to ensure the green paper marks a turning point for social care over here.
The Blog highlights that "With nine out of ten UK MPs saying our social care system is "not fit for purpose", reading that a key government priority in this area is "to secure better value for taxpayers' money by introducing a new funding structure for social care" should not be surprising.
But this quote is not from Jeremy Hunt's 2018 speech about reforming the sector. It's from an earlier white paper, 'Caring for people'. The date? 1989.
How can it be that, nearly 30 years on from that original white paper, we are still aspiring to reform our creaking social care system?"
You can read Natasha Curry's Blog Post here.
Notes
The Nuffield Trust is an independent health policy think tank providing evidence-based research and policy analysis and informing and generating debate.
You can see the Nuffield Trust press release here.