Sagegreen HR's Pippa Dennitts looks at the current world of HR and considers whether the new world is so much different from the old.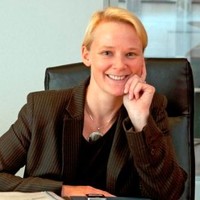 Sagegreen HR Area Director  Pippa Dennitts
The domain of UK employment has been through something of a rollercoaster ride over the past few months. From lockdown, to furlough, to the beginnings of recovery and the 'new normal' all of these things have had HR professionals working hard to determine the appropriate path to take to support and advise their respective organisations. I'd like to congratulate all of my colleagues in the profession who have survived this far with their sanity and sleep patterns intact.
As an HR Consultant I have the privilege to work with a number of organisations across a variety of sectors, all of whom have struggled with varying impacts at different times, but there is one thing we keep coming back to, which is:
Other than the introduction of some temporary measures to meet the current situation, the fundamentals of employment law and the employment relationship are unchanged. We haven't suddenly moved into the Wild West where employers and employees alike are at liberty to take rogue actions without fear of consequence.
High quality management / staff relationships, supported by good employment contracts and relevant policies and procedures, all make for the most effective tools to navigate these troubled waters, and provide the best basis for employment law, where it is needed, to sort out right from wrong.
As HR professionals, we know that so much of how employment law plays out is determined by the case law which is derived from the tribunals and is often based on the concept of 'reasonableness'. In my view, this is where we may see some evolution due to the societal impacts of Coronavirus and our economic recovery from it. It would not be unthinkable to anticipate that in some situations, what may have been 'reasonable' in the age BC (Before Coronavirus) may have shifted in light of a world AD (After Disease).
I am expecting a shift to some degree in three key areas:
Employee mental health and wellbeing;
Flexibility and homeworking; and
Safe working environments
These subjects are arising to differing degrees and in differing guises depending on any particular client's situation. In my view, taking a proactive approach to tackling these issues will always be preferable and the most likely way to avoid being on the back foot when they arise in your organisation.
1. Employee mental health and wellbeing;
The impact of Coronavirus on the nation's health, security and routine is evident and the effects of this on individual mental health are well publicised. In light of this impact, it's possible future tribunals will expect employers to have this at the forefront of their mind when considering what might be a 'reasonable' response to any given employee issue. Employers wanting to avoid falling foul of this in the future could start by considering;
How will I know if my staff are suffering the effects of poor mental health?
What's my liability and my best approach as an employer if they are?
Should I reconsider my whole approach to employee wellbeing in light of the current situation?
Are my managers sufficiently skilled in dealing with employee queries in this area?
2. Flexibility and homeworking;
The UK's lockdown caused an immediate and unexpected acceleration in homeworking for many organisations. Some who might previously have said that it would not be practical for employees to work from home were suddenly forced to choose between having employees working from home or not working at all. As the days have rolled into weeks and months, some now report that there has been little impact on productivity and even that this may be something of a permanent solution which could reduce costs and improve employee retention. On the other hand, homeworking is reported to have negative effects on the employee's ability to separate from their work whilst at the same time causing lack of cohesion between colleagues. All of this may influence where future tribunals draw the line in terms of what is 'reasonable' for employers to consider regarding flexibility and reasonable adjustments. In terms of protecting themselves from future unfavourable tribunal decisions, employers could consider:
What part does homeworking play in any range of flexible working options available to employees?
How do we ensure we are fair and non-discriminatory in our approach to considering flexible working?
How do we support and monitor the performance of homeworking employees to ensure they are productive and effective once things return to 'normal'?
3. Safe working environment;
As many organisations move towards a return to the workplace, a new regime of cleanliness, distancing and monitoring is needed to ensure the risks of virus spread are minimal. Some employers are seeing employees refusing to attend the workplace or raising concerns about using public transport to commute.  Other employers are seeing increased concerns from employees about health issues whilst working from home. For many employers these are new challenges they would not have dealt with before and they may not have a clear view of what a 'reasonable' response might be. Some questions I've been asked in this area include:
How do we demonstrate to employees that we have taken all reasonable steps to minimise risks in the workplace?
How do we handle those who still refuse to attend the workplace?
How can we ensure those employees who are working from home have a safe working environment?
On the whole, most organisations are looking for ways to secure their future and maximise their chances of success by having the right people in the right place at the right time. Careful consideration of how employee mental health, flexibility and providing safe working environments have been affected by Coronavirus will support employers in their futureproofing approach, alongside having strong and relevant contracts and policies to support the manager / employee relationship.
Of course it shouldn't be forgotten that alongside these evolved considerations, employers need to keep current with the ordinary, scheduled employment law changes which were introduced in April 2020. These include changes to employment contracts for new employees and the introduction of Parental Bereavement Leave. Finally, whilst the changes to IR35 in the private sector weren't implemented in April 2020, they haven't gone away entirely and for affected employers the April 2021 compliance deadline is a date they should be planning for.
Sagegreen HR are available to help you with the items covered here and any other people issues within your organisation. Feel free to give us a ring to talk things through. Pippa Dennitts is Chartered Member of the CIPD, HR Director and Qualified Executive Coach bringing business experience, HR knowledge and coaching skills to her client work. She can be contacted at pippa@sagegreenhr.co.uk or on 07848 872018.