At the 'Oscars' of the health and protection industry advo has been singled out as finalists in 5 of the 13 categories confirming a broad range of skills across the business.

advo are Finalists for the Health Insurance & Protection Awards 2019 in the following categories:
BEST ADVISER FOR GROUP PROTECTION: Lauren Smith, advo account manager
BEST ADVISER SALES & RETENTION TEAM: advo employee benefits team
BUSINESS INNOVATION AWARD: advo IT team
BEST ADVISER FOR INDIVIDUAL HEALTHCARE: Sue Smith, Head of Private clients
BEST ADVISER FOR INDIVIDUAL INTERNATIONAL CLIENTS: Sue Smith, Head of Private clients
advo's commercial Director, Colin Boxall commented "to be recognised in such far-reaching reaching categories encompassing both the quality of our advice and technology is particularly pleasing and a testament to all the hard work put in by all at advo."
The Awards evening, will be hosted by Claudia Winkleman, the co-host of Strictly Come Dancing, who will be presenting the awards to both intermediaries and providers at the gala black tie dinner at the Grosvenor House Hotel on London's Park Lane. Comedian, actor and writer Hal Cruttenden will then  entertain the 800-plus guests at what is 'the industry event of the year'.
"it's put a huge smile on my face! Hard work really does pay off" – Lauren Smith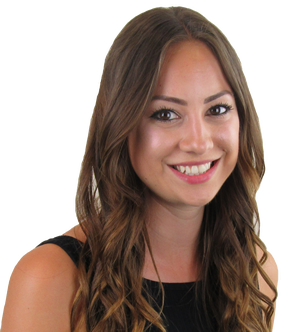 Lauren Smith advo account manager
Lauren Smith, who was singled out by the Judges for her approach to account management managing group risk products on hearing she was a finalist commented "I am so thrilled to be a finalist at the Health insurance awards, it's put a huge smile on my face! Hard work really does pay off"
Her delight was echoed by Jamie Tuffield, who heads the advo employee benefit team, who were as a whole singled out for recognition "'I think that this is a ringing endorsement of all the fantastic work we do everyday to provide best in class service to all clients from individuals to large corporate businesses!' I would also also like to add a huge thank you for my team and the sterling work they do for our clients."
Sue Smith who was singled out for two awards for both UK and international private clients is a previous winner of Awards. I am truly delighted to be recognised by my peers for the commitment I give to each and every one of my clients.
You can find out more about the Health and Protection Awards here.