Adam Henderson is a keynote speaker at this year's Business Vision Live. He is a Writer, speaker and consultant on the Modern Workforce and changing world of work. Here in an exclusive interview with advo's Nadiya Gregory he outlines why business needs a different outlook.  
Q. If you could make one policy which every company had to implement what would it be?
That every business had to adopt a 'triple bottom line' (TBL) approach, which makes decisions based on Profit, People and the Planet. Here, companies commit to focus on social and environmental concerns and not just on profits and shareholder interests.
Q. In one word how would you sum up the working environment in the UK?
Unengaging! (only 8% of UK employees are engaged at work, making the UK the 4th worst country in the western world for employee engagement)
Q. What's the best tool for happy employees?
Communication. When employees know who they are working for, why they are doing the work they are doing, what their work in helping achieve and feedback on how they are doing, they are more likely to feel engaged, motivated, have a sense of belonging and feel happier in their work.
Q. What are your views on a 4 day working week?
People should be valued on what they do and not how long they do it. So for some employees, they could deliver as much work/value in 3 days as another could in 5 days, so focus should be on goals that need reaching as a team and empowering your employees to manage their time effectively to ensure they can meet these goals.
Q. Can flexible working work for every company?
No. Obvious examples are businesses that require time specific, in-person contact e.g. Retail, Food and Beverage, manufacturing industries etc, but there should be no reason why more traditional office based businesses cannot adopt flexible working. The key is to ensure just as much focus is put into updating the company culture to accommodate flexible working, as there is on updating the technology.
Q. How responsible and involved should companies be for managing the health and wellbeing of their employees?
80% of UK businesses are in the service sector, which means they rely on people to deliver value. So with people being the core driver of business value, companies should definitely be involved in supporting employees with their health and wellbeing. However, it is important to note that businesses should not take on the full burden of employee's health and wellbeing, but instead provide an environment, tools and support that enables employees to realise greater health and wellbeing themselves.
Q. What are your top 3 tips for employee engagement?
There are lots that can be done to increase employee engagement, but my top 3 are:
To provide regular feedback so employees know where and how they can develop
To provide employees with a sense of belonging, so they feel part of the team and know why they are there
To ensure there is an alignment between company and employee values & purpose and that these are actually reflective of the business culture and not just platitudes that just sound good
Q. What will be the most important requirement for millennial employees in the next 10 years?
Millennials, like all generations are reflective of the environment they grew up in. This means they have a different mindset towards work, which for Millennials has largely been shaped by technology and the recession. As such, I believe the most important requirement for Millennial employees in the next 10 years is to have a sense of belonging with who they are working for and that they feel they are working for a business that is making a difference in the world and that they are not just exchanging their time for money.
Q. How do you think SME companies can offer relevant benefits to employees under which don't break the bank?
Simple. Just show that you care about your employees and they are not just profit centres. This means communicating clearly with employees, being clear of expectations, ensuring there is adequate support to enable employees to perform at their best and trusting them, whether this is to manage their time to work flexibly, handling of confidential information or working with others to deliver a project. Ultimately, this comes down to effective leadership, which I believe is the biggest benefit companies can offer their employees.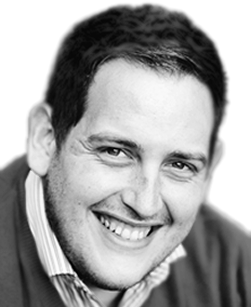 Adam is speaking at Kent Vision Live. His presentation entitled 'Understanding and Adapting to the Modern World of Work' will be held in the Astor Suite at 11:30am.
Adam believes that many businesses have realised their customers and market have changed, so have changed how they do business as a result. Yet few seem to have realised their employees have changed too.
Who is Adam?
Adam Henderson is a TEDx speaker, writer and consultant. Adam believes the way many businesses operate reflect the way the world was and not the way the world is, and in doing so is causing a growing disconnect between employers and their employees. Adam is the founder of Gravitee, an internal change consultancy and the Millennial Mindset, which trains businesses about Millennial employees. He is also a prominent writer with his articles being read by more than 1.5million+ people globally and has appeared on BBC1 as an expert panellist.
You can find out more about Adam here.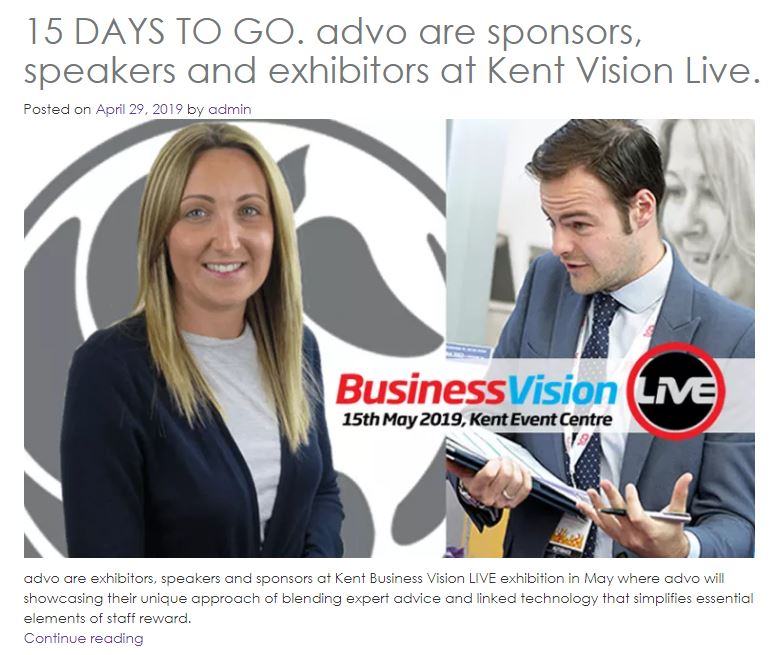 Kent Business Vision event details
Date: 15th May 2019
Time: 9am – 4pm
Location: Kent Event Centre, Detling, Maidstone, Kent, ME14 3JF
Entry and parking are free-of-charge for all delegates.
You can register for your free place here.
Visit www.businessvisionlive.com for more information.