Robotic gait training technology is now available through Bupa in Australia, helping people with various neurological and mobility related conditions. This is the first time the cutting-edge robotic gait technology (known as the G-EO System™) has become available in Australia.
The robotic gait trainer is designed to assist the nervous system to relearn motor skills and develop new neural pathways in the brain and help muscles regain strength. The robotics system has been designed to help people with a range of conditions, including spinal cord injury, stroke, traumatic brain injuries, cerebral palsy, Parkinson's disease and multiple sclerosis.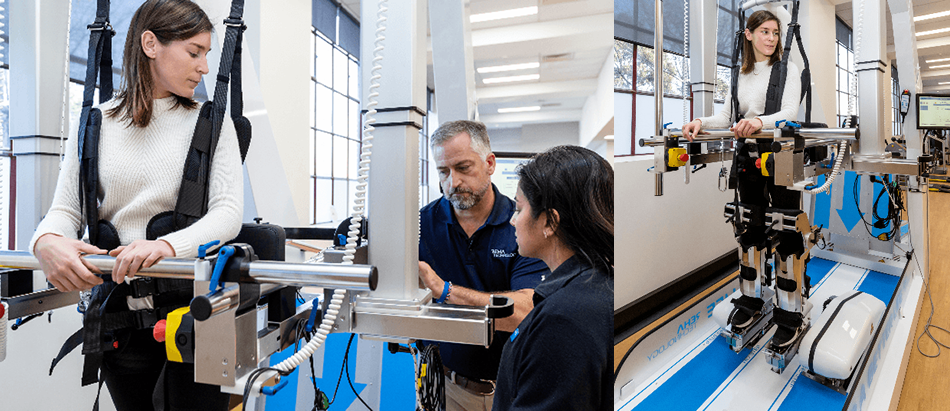 It has such a wide application and can also be used to help those with orthopaedic conditions, and where mobility and gait training is required.
The way it works is patients are suspended from a harness and the robot moves the patient through the motion of walking and stair climbing. According to the treatment plan the therapist can select passive, active assisted or the active modes of treatment.
Bupa Australia's state-of-the-art facility, located in West Melbourne, Victoria, includes a rehabilitation gymnasium for individual and group therapy sessions, as well as individual treatment rooms and some of the latest rehabilitation equipment available.
You can see the Bupa Australia press release here.