advo had a successful appearance at the Business Show held on 27/28 November at London's ExCel centre. 
The Business Show is the largest event of its kind in Europe with over 20,000 visitors.
As exhibitors and speakers at the event advo was there to connect with SMEs to outline the approach of linking together the essentials of payroll, HR and employee benefits, using expert people and a single technology platform.
Colin Boxall, advo's Commercial Director, who visited the Exhibition commented "the Business Show was well attended and the advo stand very busy. As always our give away 'armadillos' were a great success and very popular with delegates, as was the message of providing essential support to SMEs."
advo's head of employee benefits, Jamie Tuffield was a speaker at the event. His presentation, entitled Making your mind up – Implementing wellbeing to drive employee engagement covered the full spectrum of wellbeing, covering typical causes and failures within organisations, where to start improvements and practical solutions.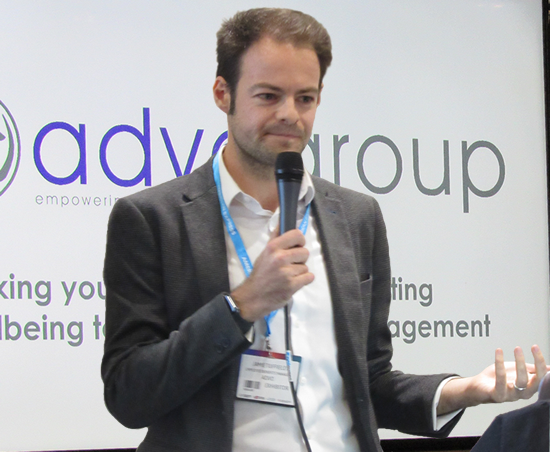 advo's Jamie Tuffield delivering a thought provoking presentation on how organisations can implement and benefit from a positive approach to employee wellbeing.
Jamie's presentation was summed up by him saying employers should put it on the SHELF! and focus on:
S: Surroundings (work environment, parking & work access, local amenities & equipment;
H: Hours (Work/life balance, Overtime, Expectations vs reality and shifts)
E: Experience (Culture, Moral, communication and team relationships)
L: Lifestyle (Health, stress, exercise, sleep and relationships at home)
F: Finances (Salary & pay, debt, cost of living and planning for the future)
Jamie then went on to discuss solutions and ideas around each.
Commenting on his presentation Jamie said that 'It was great to talk to small businesses and help them to see how employee wellbeing is relevant to them without costing the earth'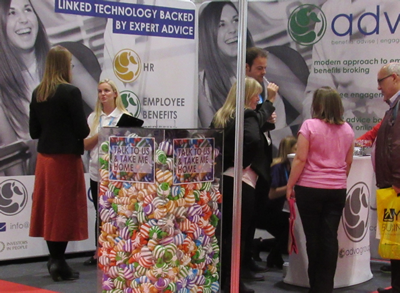 advo exhibition stand including the 'armadillos.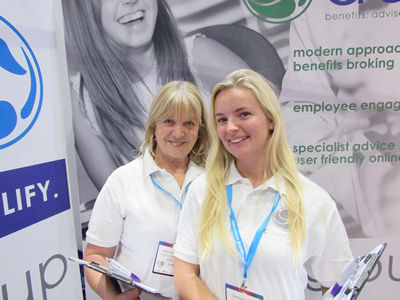 Marilyn (Mal) Tomlin, Business Development Manager and Bianca Le Fevre, Account Manager.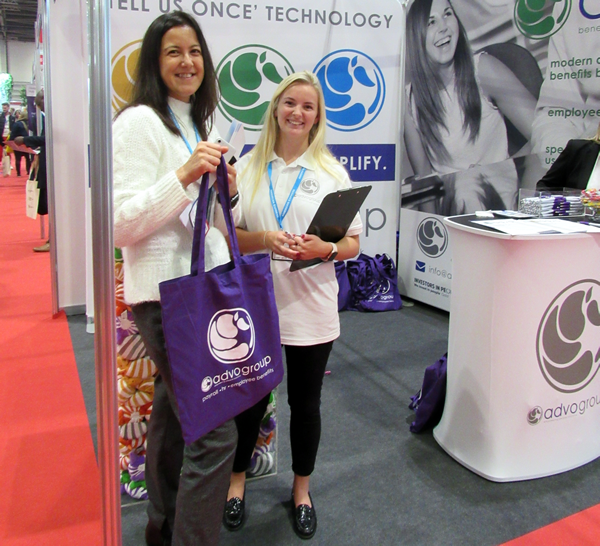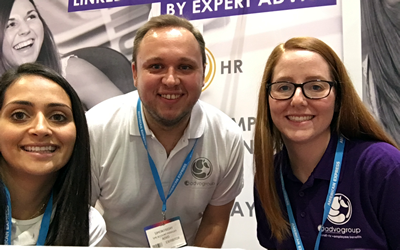 Jag Dosanjh, Simon Friday, Account Managers with Jess Hall, HR Adviser
If you would like to know more about advo supports businesses across the three areas of payroll employee benefits and HR contact your advo account manager or email us on info@advogroup.co.uk