advo are finalists in four categories in the prestigious Cover Excellence Awards with advisors singled out for a special mention.
advo has again been highlighted as one of the UK's employee benefit advisory champions after being named as a finalist in the 'Employee Benefits Intermediary of the Year' category for our approach to employee engagement, an accolade we have been fortunate to have won a number of times in the past including last year.
Advisors Sue Smith and Simon Friday receive a mention as finalists in advisory categories.
Sue Smith, advo's head of private clients, is highlighted as a finalist in the category of 'Intermediary of the Year', which includes advisors across the whole health and protection industry. Sue is an industry veteran who remains just as passionate today about ensuring clients get her best as when she helped create AMII, the health and protection industry's trade association.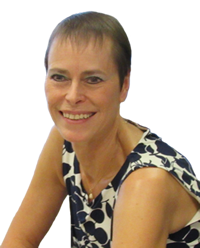 Sue Smith, advo's Head of Private Clients. Finalist as 'Intermediary of the Year'.
In advo's Employee Benefit advisory team Simon Friday is a finalist in the 'Mental Health & Wellbeing Champion' category for work in creating client wellbeing programmes from existing resources, an advo speciality.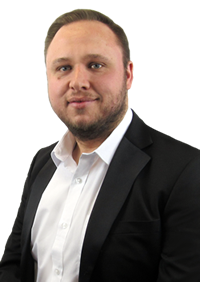 Simon Friday, advo Account Manager. Finalist as the Mental Health & Wellbeing  Champion
It is the Cover Excellence Awards 25th year. To celebrate in 2022 there is a new category, called the '25th Anniversary Award' celebrating those organisations that have made an outstanding contribution to protection & health industry over the years. As advo celebrates its own 25 years since our formation in 1997 we are also finalists in this category too.
The awards are one of the industry's premier events in the protection, life and health insurance space, the awards recognise providers and advisory firms which have gone above and beyond in support of clients and the wider protection industry. The awards are judged by a panel of top industry experts, with the winners revealed at a black-tie event in London on 1st November.
Colin Boxall, an advo Executive Director, commented
"I am absolutely blown away again for advo to be recognised by our peers in amongst and alongside such stiff competition, it's an incredible achievement. It is pleasing to see Simon Friday and Sue Smith singled out for a mention, both have achieved amazing results"
Colin adds
"In advo's 25th Anniversary Year, to be also mentioned as a possible winner of the special category highlighting firms that have made an Outstanding Contribution to Protection & Health over the last 25 years, is certainly something amazing to celebrate. What a great bunch of people we have, well done to you all."
The full list of categories and finalists of the 2022 Cover Excellence Awards can be found here.