40% of UK employees take a maximum of half their holiday allowance with 3.3 million UK employees working more than 48 hours a week, a rise of a quarter of a million since 2001.
The trend towards more work is being seen in terms of the amount of holiday allowance taken by UK workers. According to a new survey(1) from Glassdoor, two in five UK employees polled (40%) reported taking a maximum of just half their annual leave entitlement during the last holiday year, with the average employee taking just 62% of their allowance. Of those that did use their allowance, 23% regularly checked emails, and 15% working through fear of getting behind and the consequences of not hitting their targets with a substantial number of Bosses thinking it's okay to contact their Staff while on holiday.
Of employees who received paid holiday, 43% took between 91-100% of their allowance in the last full holiday year, while 13% reported taking just 20%t or less of their eligible time off with a combined total of 40% taking up to half their annual leave allowance across the year.
When broken down by age groups, young workers were the least likely to take their full allowance, with only 35% of 18-24 year olds and 40% of 25-34 year olds taking between 91-100% of their holiday allowance.
"These statistics show just how much time we dedicate to work." said advo hr's Carly Gregory. "The consequences are reflected by the increasing number of cases where employees are suffering from work related stress. Last week was mental health awareness week and so this report comes at a particularly relevant time" adding that "Employers need to be proactive and managers should encourage employees to take their full holiday entitlement to improve work life balance, by doing this, it may also reduce time off taken for sickness absence and the cost attached to it."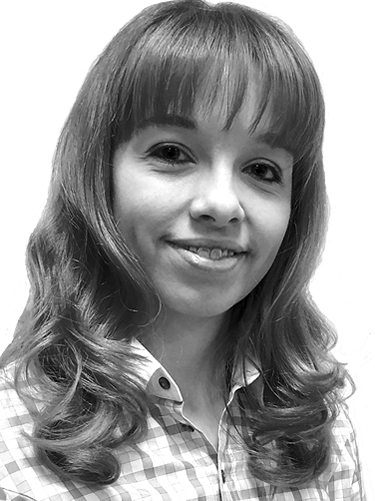 Carly Gregory advo hr Business Parter
Carly adds "The other benefits to the company include better productivity when employees are at work and increased employee engagement. Where employees are not taking the statutory holiday entitlement, the employer could also be liable for breach of the employee's statutory rights too."
John Lamphiere, Glassdoor's Managing Director, EMEA backs this up "Employees need to have candid conversations with their managers about how they can achieve a better work-life balance and book their remaining time now to avoid burn out further down the line".
Although some UK employees may be using their annual leave, it seems they are still not managing to fully unwind. Just half of the employees polled (50%) said they could completely 'check out' and that there was 'no expectation to be reachable'. However, 20% of the UK workforce was expected to be reachable and aware of work issues if needed.
A high number of managers felt it appropriate to communicate with their employees while on holiday, with 15% of respondents saying they were contacted by their boss about a work matter, with an even higher number (20%) saying the same about fellow colleagues. Nearly a quarter (23%) admitted to simply checking work emails while being away and eight percent reported answering emails while under the influence of alcohol.
As a warning to employers the report also confirmed that just under a quarter (24%) of UK workers said they have used their holiday to interview for another job, meaning that up to 76% preferred to go to interviews during normal work time.
How do UK and U.S. employees compare?
A similar study(2) conducted by Glassdoor in the U.S. last year revealed that Americans weren't great at taking their full allowance either. The survey found the average US employee took only 54% of their allowance compared to 62% in the UK, with two in three (66%) working while on holiday. A similar number of Americans (27%) were expected to be aware of work issues and be reachable, compared to 24% in UK. Over a third of the U.S. workforce felt the need to work while on annual leave through a fear of getting behind, which is significantly more when compared to just 15% in the UK.
Notes:
The online survey conducted for Glassdoor in April among over 2,000 full or part-time employed adults in the UK, analysed attitudes to working on holiday, percentage of holiday allowance actually taken along with how employees dealt with various issues while trying to take a break from work.  
1.The 2018 survey was conducted online in the UK by OnePoll on behalf of Glassdoor from 20/04/18 – 27/04/18 among 2,000 UK adults aged 18 and older.
2.The 2017 survey was conducted online within the United States by Harris Poll on behalf of Glassdoor from March 30 – April 3, 2017 among 2,224 U.S. adults ages 18 and older.
You can view the Glassdoor press release here.