AMII's IPT Petition to Parliament Goes live today in a bid to remove Insurance Premium Tax. This effects all advo clients and we ask everyone to take a moment to understand the effects on UK employers and sign our petition.  
advo is fully behind AMII's drive to get the Government to listen and take action against what we believe is one of the most unfair taxes placed on UK businesses.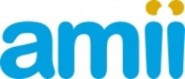 Association of Medical Insurers and Intermediaries (AMII), as the voice of the health and wellbeing industry, has begun a government petition to lobby for an IPT re-think to exempt health insurance.
UK businesses are encouraged to take responsibility for their employees' health but are adding an increasing tax burden through the insurance policies that help to make this possible.
We urge all our clients and all UK businesses to get behind and support the AMII Petition.
Show your support for our IPT Campaign and sign the Petition TODAY
The process is straightforward and takes only a few moments.
Background to the tax
In his Autumn Statement last year, the Chancellor, Philip Hammond, announced that insurance premium tax (IPT) will rise to 12 per cent from June 2017. Since IPT was introduced in 1994 at 2.5 per cent, it has been steadily increased by successive chancellors – however, this latest increase marks the third hike in just 19 months.
The tax, which is added to 50 million general insurance policies each year including those for cars, homes and private health care, has been described by the insurance industry as the UK's "fastest growing stealth tax".
Why the tax is unfair and is counterproductive on health insurances
With an ageing population and increasing levels of chronic illness, the challenges faced by an already stretched NHS is a growing concern. By increasing IPT and making health insurance more expensive, the government is effectively penalising those who are choosing to protect their health and pushing people back to the already overstretched NHS.
Furthermore, employers offering staff health insurance benefits will effectively be taxed twice (the Insurance Premium Tax element is classed as part of the premium payment when calculating your Class 1A Employer National Insurance payment and your employees "benefit-in-kind" taxation under P11d rules). Rather than incentivising proactive employers like yourself to champion healthy lifestyles and offer health benefits to staff, this tax increase will only make this type of employer support more costly to offer.
advo and AMII believes the government should implement policies aimed at stimulating demand for private health insurance, such as the direct subsidy of insurance premiums, as well as tangibly encourage employers to assist their employees in taking responsibility for their health as an extension of their duty of care to staff.
https://petition.parliament.uk/petitions/193353
We believe health insurance should be made exempt from IPT, as is the case in many other countries, and employers and individuals should not be penalised for prioritising their own health or that of their staff.
Not only would we ask you to sign the petition; but we hope you can show your support for our campaign by distributing the petition link.
From the petition start date we have just six months to gather backing. At 10,000 signatures, we would get a response from the government. At 100,000 signatures our petition would be considered for a debate in Parliament.
Your support in this campaign is greatly appreciated.
More information on AMII can be seen here.