Johnny Timpson, protection specialist at Scottish Widows outlines his views on the complexity of the UK benefits system and where it can fail to give support to those who need it most.
Last month we saw the High Court ruling the Government's benefit cap as 'unlawful' and that it illegally discriminates against single parents with young children.
The ruling was made in response to a judicial review brought by four lone parent families – including two who had been made homeless owing to domestic violence – who said the cap would have a severe and disproportionate impact on them. As they had children under the age of two, they couldn't work the minimum 16 hours per week which is required to avoid the cap on their benefits due to care difficulties and, as a result, their welfare payments were cut.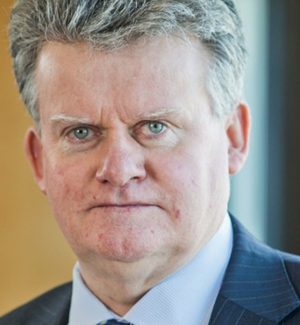 A High Court judge said the cap was not intended to cover such households and that the failure to exempt them was discriminatory. The Government said it intended to appeal and there would be no change to the benefit during this process.
The new cap has reduced the total amount an individual household can receive in benefits to £23,000 a year in London and £20,000 in the rest of the UK. It's designed to ensure that no family on benefits can claim more than the net income of the average working family. But anti-poverty campaigners have said that it could damage the life chances of hundreds of thousands of children, and limit the amount of money which families who are already struggling can spend on food, fuel and clothing. Around 61% of those affected are female lone parents.
The working age welfare benefits covered by the cap are: Child Benefit, Child Tax Credit, Housing Benefit, Incapacity Benefit, Income Support, Job Seeker's Allowance, Employment and Support Allowance (except support group), Maternity Allowance, Severe Disablement Allowance & Bereavement Benefits. As Job Seeker's Allowance and Employment and Support Allowance are capped by default, Support for Mortgage Interest is covered as well.
That's quite a list, especially when you consider the number of households with no alternative financial backup plan.
It brings to mind another recent change affecting bereavement benefits, which has been labelled as a 'modernisation' of the current system, but I think this, along with the benefit cap, is struggling to keep up with social trends.
A huge snagging point of this reform is the fact that bereavement benefits are only for those who lose a spouse or civil partner, despite the fact that 21% of couples with children are not married, according to figures from the Office for National Statistics for 2016. And the number of families who could miss out on this support is set to rise.
Findings from Scottish Widows' think tank, the Centre for the Modern Family, reveal that only 50% of young people (16-24) would like to get married in the future, and just one in ten people (10%)  see being married as the best definition of stability with job security (11%) and financial security (34%) both scoring higher.
The Childhood Bereavement Network has argued that children have no influence over whether their parents are married or not, and that it seems harsh to deprive some of financial support following a parent's death based on their parents' marital status. I can only agree. Cohabiting relationships are recognised by the Government when it comes to means-tested benefits and tax credits, but unrecognised in terms of support at the time of bereavement. This is contradictory and unfair. Cohabiting relationships are becoming the norm and cohabitees should qualify for this vital support at a time when they need it most. This is something I will continue to push for.
It's also important to note that women are disproportionately impacted by working age welfare reforms. Our research shows that more than a third (36%) of women with dependent children think they could rely on state benefits to support their family in the event of them or their partner dying. More than two thirds (69%), however, are unsure of how much the surviving partner would get from the state, and so could be risking the financial stability of their family, particularly as bereavement  benefits could now result in a significant reduction in the period when support will be available. In 2014, 70% of claimants were female, so it's important that families seek advice to make sure their household is covered.
While none of us ever want to think about the worst, our findings show that there are an alarming number of households who could face a significant financial struggle in the event of an unexpected loss of income due to serious illness or death. And we, as an industry, need to find better ways to show the critical role that appropriate financial protection advice, solutions and support services play in safeguarding the financial welfare of our families.
This article was originally published on HI Daily. You can see the original article here.