How can employers meet employee healthcare needs when faced with ever rising costs and tight budgets.  
Jason Dunks is director of Medex Protect, part of Health Shield Friendly Society. Jason gives his personal insight.
"Nearly three in five (56%) employees say that managing their health is a top priority in life. This should come as music to the ears of the UK government, which recently set out its prevention over cure agenda, stating that employers are well placed to provide more support in this area.
There's clearly a role for private healthcare and wellbeing services but the private medical insurance (PMI) market remains stagnant thanks to the knock-on effect on premiums of steep rises in insurance premium tax (IPT) and claims costs.
At the same time, self-funding of private healthcare has reportedly increased markedly over recent years, particularly where lengthy waiting times for routine procedures are concerned: knees, hips, cataract or hernia operations, for example.
Although obviously viable for some, this route is unlikely to represent an option for the many: especially the younger generation, for whom savings are somewhat of a pipedream.
Meanwhile, employers are tasked with extending benefit choice and accessibility to all – and within the confines of existing or even reduced budgets.
Faced with a tough labour market and stagnant pay, being seen as an employer of choice is key, as is improving engagement and productivity.
In short, the need might well be there for PMI but the means aren't.
Funding solutions
Against this backdrop, employers, intermediaries and providers do their best to keep healthcare costs under control. For example, PMI providers now place more emphasis on supporting wellbeing through physical and mental health (MH) prevention services, such as access to 24/7 virtual GPs and mental health counselling as standard.
This focus on prevention can be made all the more comprehensive – and, in particular, accessible to all – when health cash plans are used in tandem with PMI. Allowing for a focus on care pathways across full workforces, health cash plans can extend service provision to mental health and mindfulness apps, physio triage, health screening, cancer screening and occupational health support.
Meanwhile, co-payments represent another route to help keep PMI costs under control: a US-inspired model where employer contributions are capped and employees share the costs. Obviously, this won't be a viable option for many though.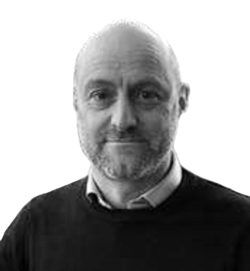 Jason Dunks is a director of Medex Protect.
Switching PMI providers can help employers secure a lower premium – in the first year at least. But this can also be an administrative headache. Also, this route often serves only to defer the problem of rising costs rather than solve it.
For many, introducing an excess represents the best medium to long term cost control mechanism, ensuring a discount on PMI premiums. That said, paying the excess upon claim can make quite a dent in the bank balance. Consequently, an increasing number of employers are now turning to PMI excess and shortfall cover.
This insurance policy reimburses the cost of the excess at point of claim, as well as covering eligible shortfalls up to £500.
The result in the vast majority of cases is a net saving for employers and lower P11D rate for employees plus the ability to enhance benefits with shortfall protection. Shortfalls arise when there's a difference between the level of reimbursement that insurance providers are prepared to pay and the fees consultants and hospitals charge. It's the patient's responsibility to pay the shortfall.
Ensuring savings in this way might also go some way towards helping employers extend PMI coverage, particularly to younger and healthier employees who may otherwise forego the benefits of company funded healthcare due to the P11D costs associated. This, in turn, will help improve claims performance – translating, by default, into a lower premium – in the medium term.
What's more, extending coverage will go a long way towards helping support the prevention over cure agenda: a societal need, not just a corporate goal."
This article was first published in HI-Daily magazine – you can read the original article here.