There has never been greater awareness of the intrinsic link between employee mental wellbeing and business productivity across the UK workforce than there is today. Equally, there has been an evolution in our collective expectation of what employers should do to support the mental health of their workers. We highlight an article by Investors in People which is a useful guide to employers.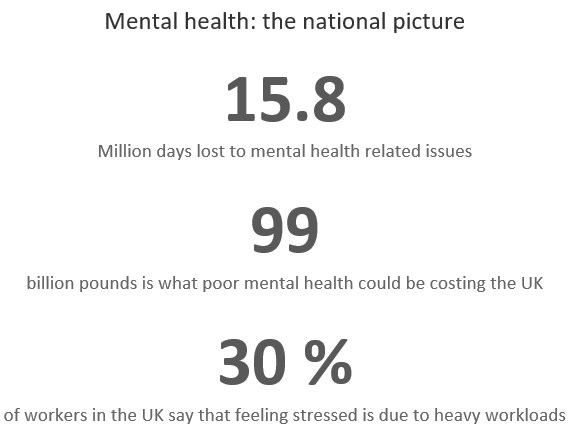 The IIP article goes into the causes of stress across the UK workforce, the headlines behind the figures and gives tips  for Employers.
The Headline figures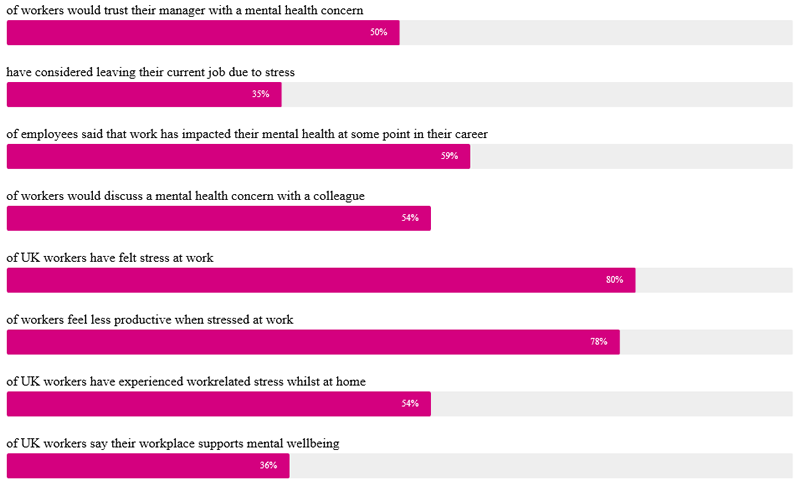 You can read the article and supporting information in full here.
advo is an Investors in People GOLD employer.