Mid-World Cup, Quarterfinals! and still looking good, COME ON ENGLAND!!
But from a work perspective, how can employers deal with issues arising from this and other major sporting events? advo hr's Carly Gregory gives guidance.
Employers will likely experience an increase in employee absence during the World Cup, particularly if their own position is not made clear regarding time off beforehand.
It is a good idea to notify employees of expectations regarding behaviour and conduct during this event, to make sure your holiday policy and sickness absence and attendance polices are up to date in addition to disciplinary procedures, which should clearly state how you will deal with unauthorised leave and conduct issues.
We recommend the notification/warning to employees should be sent out via email so that they have it in writing and you have a record of the notification to protect you if any employment issues should arise later on.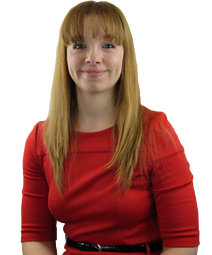 Carly Gregory advo hr Business Partner
We suggest the following information should be discussed and mentioned:
Time off work:
Employees who wish to take time off work around the time for watching a world cup match should book annual leave in the normal way, as set out in the Company's holiday policy.
OR
The Company will, if it is possible to do so without creating operational difficulties, permit flexibility in start and finish times for employees who wish it for the duration of the World Cup. For matches that begin around midday, employees may request to take a longer lunch-break with working time being made up as appropriate.
OR
The Company may, at its discretion, provide access to a television in a designated communal area where the world cup matches are being televised during working hours. Employees must nevertheless always obtain permission from their line manager before leaving their work to watch the match. Time off to watch the match will be granted only where it does not cause any disruption to the employee's work, or inconvenience to customers or other employees. Where employees are permitted to watch the event on television, they may, at the Company's discretion, be required to make up the lost work time. It should be noted that if the Company does decide to show any matches on televisions within the workplace, the correct licences should be gained.
Unauthorised absence:
Levels of attendance at work should be monitored, and any employee who is absent from work without permission on the day of a World Cup match, and who does not subsequently provide medical evidence or some other acceptable explanation for his/her absence, will be subject to formal disciplinary action.
Drinking or being under the influence of alcohol at work:
Where the Company has provided access for employees to a television in a communal area for the World Cup, employees will not under any circumstances be permitted to bring any alcoholic beverages with them to drink while watching the event.
Social Media and the Internet:
Lastly there may be an increase of employees using social media or the internet to keep up to date with the latest results or attempting to watch matches over the Internet.
Employers should remind employees of their position on the use of the internet and social media during working hours within their IT policies.
But all this aside…. COME ON ENGLAND!!