Research continues to identify trends allowing employers to better understand what motivates their staff allowing higher retention and productivity.
Employers face a challenges on many fronts. Having the right benefits package can however help build a stronger workforce and have a direct impact on the bottom line. In fact 3 out of four employers rate productivity as one of the most important reasons to offer benefits to staff.
Research from insurer, MetLife reinforces the need for a good benefit package but also found that over a third of businesses (36%) found retaining employees a challenge. The majority (73%) are using their benefits' package to attract new talent, which is a priority for many as half (46%) expect a shortage of suitable candidates over the next 12 months.
Listed in the top three reasons, after higher salary and job security, employees look for a new job for improved staff benefits (34%), with 38% of employees saying a customised benefit package would increase their loyalty.
The recognition of a supportive wellness and wellbeing programme within a benefit package continues with 9 out of 10 (87%) of employees, who took part on the MetLife research, confirming that a wellness programme has had a positive effect on their health. The use of wellness programmes stands at 35%, up by 24% from 2015.
Health and employee happiness are important to productivity & sustainable growth. If your people love coming to work, their output is raised. MetLife found that 'Happiness' makes people about 12% more productive.
Communicating benefits and engaging staff continue to gain importance with Firms with low
Employee engagement facing lower productivity (18%) and profitability (16%). Disengaged workers have 37% higher absenteeism and 49% more accidents. Despite the importance however, a third of employers however say that communicating their benefit package to staff remains a challenge.
Communicating benefits using a blended communications approach appears to be the best way to connect with employees effectively. The use of technology platforms continues to support communication but 62% of employees say face-to-face is still effective.
The conclusions reached by the MetLife research suggests that Staff Benefits work best when they put the needs of employees first. The four key points are:
It's best to give employees as much certainty as possible
Give financial wellness prominence in your benefits strategy
Make effective communication a continuous commitment
Recognise that different benefits suit different employees so tailored benefits are likely to work best
When it comes to looking for support 40% of employers choose to work with an intermediary to assist with the administration, research and delivery of their employee benefits packages*
If you would like to discuss your current staff benefit package please contact us.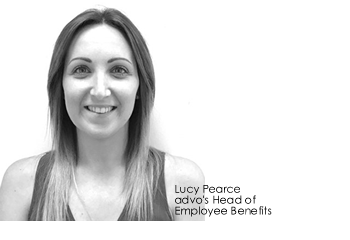 You can contact Lucy Pearce, advo's Head of Employee Benefits by emailing lpearce@advogroup.co.uk

Data is taken from the MetLife UK Employee Benefit Trends Study 2017.
* Simplyhealth 2017 Health and Wellbeing Benefits Guide.