Benefit packages are being overhauled as the pandemic changes employer-employee dynamic.
Almost one in three employees across Britain feel that the Covid-19 pandemic has weakened their relationship with their employer, damaging their sense of belonging and in turn impacting their productivity and work performance.
A new report suggests that 72% of employers and 62% of employees agree the pandemic has changed their relationship.
The research, carried out by MetLife UK, suggests that as a result of Covid-19, 32% of employees feel that the relationship with their employer has been weakened. Almost half (49%) of employees felt their relationship had worsened and agreed their productivity had diminished.
Met Life's Re:Me report shows that with two in five (41%) office workers primarily working from home, there has been a fall in collaboration and social interaction among colleagues, representing a decline in that "all-important sense of community".
The research also points, though, to "widespread empathy" among employers with 44% understanding how important the employee experience is considering Covid-19. Among SMEs, 75% agreed that employee benefits need to be adapted post the pandemic.
Two thirds (67%) of employers confirmed their current employee benefits packages are being changed to support employees' needs while almost the same number (64%) have been 'promoting benefits more during and since the pandemic'.
Adrian Matthews (pictured), EB director at MetLife UK, said the pandemic has "undoubtedly" shifted the dynamic between employers and their employees.
He said: "It has not only revolutionised how and where we work, but it has also left many people missing the less tangible aspects of office. Homeworking has removed many of the cultural, emotional and communications bonds employers have spent decades establishing. And our research shows how this has resulted in significant erosion of how cared for employees' feel by their employer and their sense of 'belonging'. A reality experienced across companies of all sizes."
Matthews said the research also suggests that seven in ten employees felt companies had a social responsibility to them, reflecting a shift in expectations from workers.
He said: "The pandemic has heightened a sense of belonging among employees with many seeking an employer that caters for their individual needs. But our research points to an open ear from employers. And there is an opportunity for employers to act now and re-establish that connection. In doing so they can build loyalty and reduce absentee levels. In the long-term this will build a more mutually beneficial relationship between employees and employers."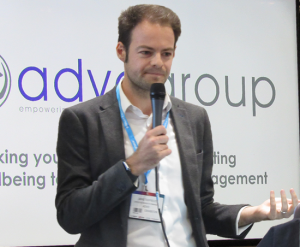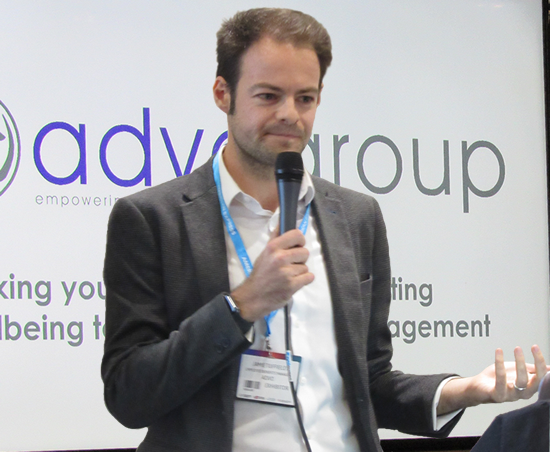 Jamie Tuffield, advo Employee Benefits Manager
Adding to the comments Jamie Tuffield, who heads up the employee benefit team at advo said "Although the Covid 19 crisis has been a time of intense challenges across the world, it has also been a time to recalibrate the ways employers engage with their staff. From providing access to mental health support to new ways of bringing people together, benefits packages are a key way of keeping company culture together in a time of fragmentation."
If you feel your staff benefits need an overhaul then as independent specialists advo can help. Email info@advogroup.co.uk to start a conversation.


This news post is based on an article published in Health & Protection. You can read the original article in full here.