The latest edition of advocate, advo's quarterly magazine, is now available to read online.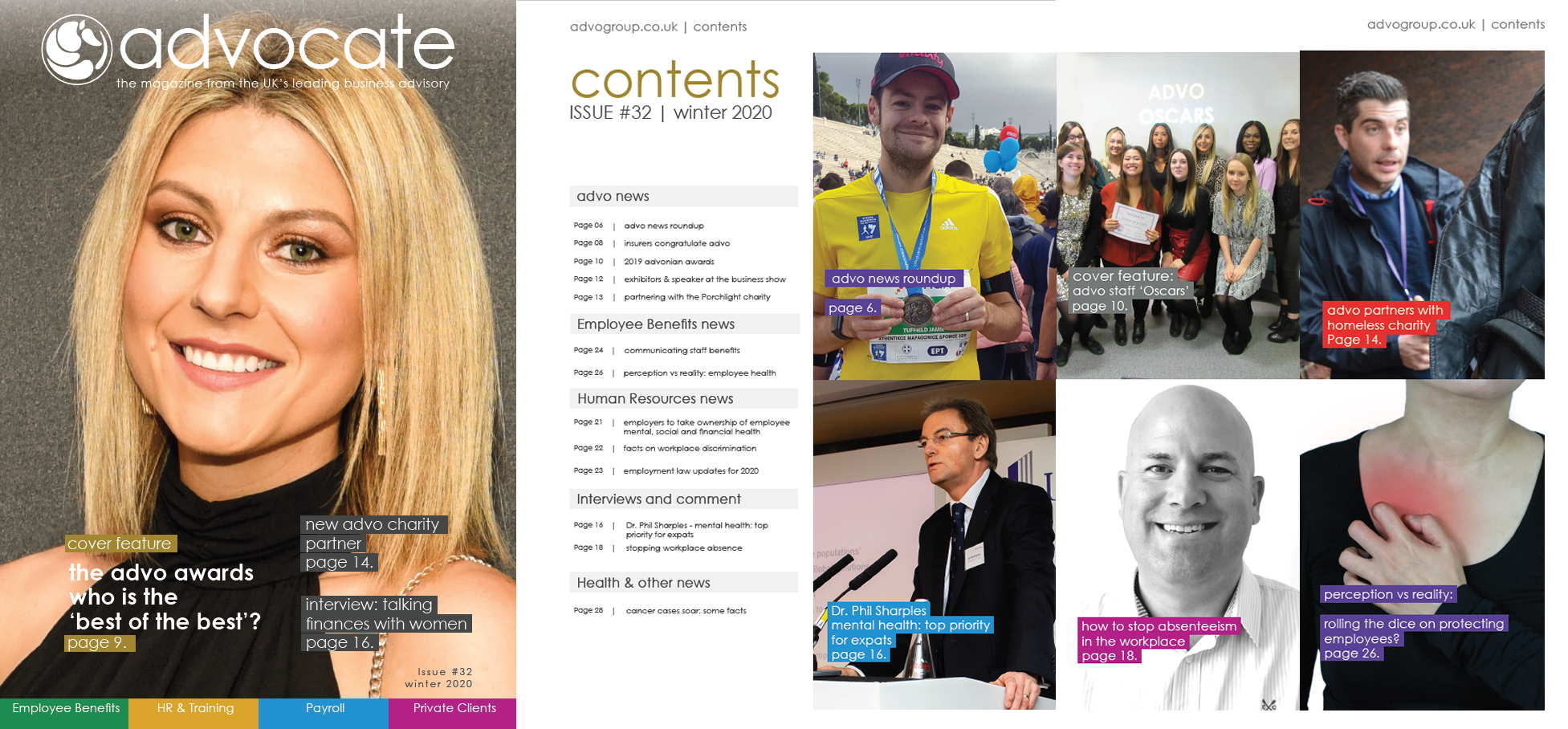 You can read the latest edition here.
In the latest edition of advocate we bring you up to date with all the latest advo news, including the results of the advo awards where we reveal who were voted 'best of the best'.
As always, we also take a closer look at some of the stand out issues that caught our eye over the last few months.
We feature an article written by Dr. Phil Sharples, Chief Medical Officer, UnitedHealthcare Global who outlines why mental health should be a top priority for Expats and their employers, In addition we also include an article written by Bruce Eaton, an employer and Insurer protection consultant, who gives guidance on controlling workplace absenteeism.
In HR news we look at the year ahead for Employment Law changes and include a feature that takes a closer look at the scourge of workplace discrimination. We also look at why the Government believes employers should take greater responsibility for their employees' physical, mental & financial health.
Looking at employee benefits and protection we focus on the 'must do's when communicating staff benefits and explore the myths around serious medical conditions, their impact within the workplace, and how employers can protect their business.  While in medical news we take a look at the facts and effects of the rise in people living with cancer.
All past issues of advocate can be found on the advo news website here.