A quarter of staff have disclosed that their mental health has deteriorated during pandemic with one in five struggling to cope with the lockdown restrictions.
The new research*,undertaken during January 2021, confirms much of what was suspected in that that a large number of employees (20%) say they are struggling to cope with Covid-19 restrictions with a quarter (26%) disclosing that their mental health has deteriorated due to the pandemic.
The research, undertaken on behalf of Group Risk Development (GRiD), amongst 1,216 employees, showed that 76% of employees, to the best of their knowledge, had not had Covid-19, but 13% said they had contracted the virus and 11% were 'not sure'. Of those who have had the virus, nearly half (46%), said they were struggling to recover.
According to GRiD this only stands to highlight the importance of ensuring swift access to health and wellbeing benefits to minimise the impact on the individual.
In fact, the mental repercussions of both the restrictions and the virus itself not only impact the individual but can also have consequences for others, from their partner, to their children and other dependants; and within a business context, immediate colleagues, their wider team and the business as a whole.
advo hr's Alison Gill is not surprised by these findings "The way of working, personal interaction and even the routine of the work commute has disappeared and change is always challenging. Some people appear to be able to confront and deal with anything but we don't know what they feeling on the inside and for others, you can see that this has been an outwardly traumatic time. Everyone's resilience levels are different. In a work environment, it may be easier to spot how an employee may be feeling, through their body language and demeanour. This is much more difficult in the virtual world."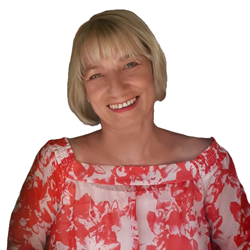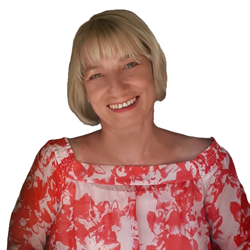 Alison Gill: Head of advo hr & Sagegreen HR teams
Katharine Moxham, spokesperson for GRiD commented : "At present, the focus of the pandemic is very much on counting individuals: those who have tested positive, those who are in hospital, those who have died and those who have received the vaccine. However, there is great potential for a ripple effect to occur where impact is felt much wider."
Health & Wellbeing industry responds to Covid-19
The health and wellbeing industry, and the group risk market in particular, has responded to the pandemic by fast-tracking access to support for employees and also by creating entirely new programmes to provide help.
In particular, mental health support in relation to Covid-19 has been accelerated, remote/online consultations are more widely available, and early interventions for Long Covid have been developed that address both the fatigue and neurological side of the condition. In addition, there is greater rehabilitation support to aid employees returning to work, so it's crucial that employers make themselves aware of all of these new developments.
Katharine Moxham added "Group risk products: employer-sponsored life assurance, income protection and critical illness are continually developing and over recent years we've seen a marked increase in the capacity and diversity of embedded support. However, it's true to say that as in other areas of our lives, the pandemic has hastened developments. Therefore, as well as providing comprehensive financial help for employees when it's most needed, the breadth and depth of support within group risk products for mental health issues in general and those arising from the pandemic is now extensive."
But further help is at hand as Alison Gill explains "At advo hr, we have received numerous enquiries from our clients about how to deal with an employee's work performance which has deteriorated. They were previously a star employee!
My first question would be 'How is that employee feeling?' This often sparks a conversation when the employer may acknowledge that there have been some differences in their behaviour or they are struggling. We talk about supporting an employee's wellbeing in the first instance, together with the employer's legal responsibility to care for the welfare of their employees. We discuss what supportive measures can be taken, this may be through more regular meetings or signposting them to an employee assistance programme or mental health charity or medical professional and only then how to help performance improvement.
There has never been such a time when it has been so important to take care of the team and show empathy about how that employee may be feeling."
If you need help in supporting your staff then advo is here to help. In the first instance email info@advogroup.co.uk to start a conversation.
Notes:
*The research was undertaken by Opinium during January 2021 among 1,126 employees in UK businesses.


You can read the GRiD press release in full here.