The Summer edition of advo's online magazine, advocate is available to read online now.
In this edition, we look at some new changes at advo with a new Head of Private Clients,  also advo's work with ellenor, our chosen charity continues with our staff busy raising money and helping out at the children's Summer Party (front cover).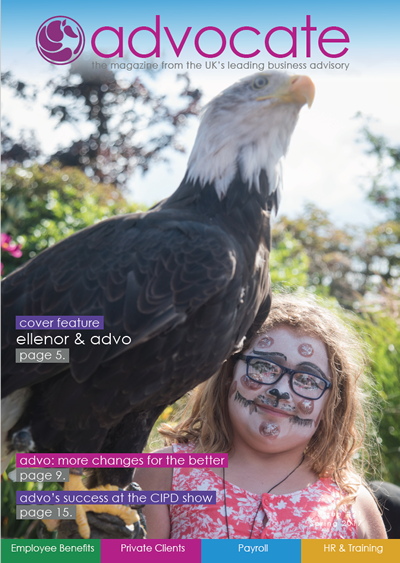 We also highlight new industry recognition with our IT Director, Kevin Crew, included in the 2017 Data 50 as one of the very few UK financial companies to be awarded this honour. There is an exclusive interview with Axa's Global Healthcare CEO, Tom Wilkinson.
We also take a look at how advo staff got on at the annual 'Bupa challenge' and reminisce with one of our Directors in a copy of an article first published in Cover magazine.
We also highlight an important petition to Government by trade association, AMII, to reduce Insurance Premium Tax which is pushing up the cost of essential health insurances.
Included also is some important updates on Tribunal fees and employees after Brexit.
Remember that all editions of advocate magazine are free to read online at issuu.com/advogroup.
You can see the new edition of advocate here.