The debate around transgender and gender identity is rarely far from the mainstream headlines. In a wide ranging and fascinating essay freelance journalist Stephanie Spicer puts the issues and implications for the health insurance industry under the spotlight.
Individuals questioning their gender, suffering from gender dysphoria, where they experience discomfort or distress due to a mismatch between their biological sex and their gender identity, is headline news. No longer taboo, individuals can follow the path to gender reassignment far more easily than in the past. That is not to say the process is easy – but it is possible.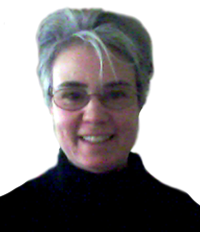 Stephanie Spicer
The insurance industry is having to consider its role in the treatment of gender conditions, inevitably given the NHS's experience of calls for its services to treat individuals.
As reported by Health Insurance & Protection Daily in June, demand for transgender health services is expected to accelerate. Dr James Palmer, the medical director for specialised services at NHS England, said nearly two million Britons could question their gender in the coming years; in the future he expected up to 3% of the population would make contact with transgender health services at some point in their lives.
He warned that the expansion and improvement of NHS services could cause the growth in demand to accelerate.
Reporting that referrals to adult services have increased by 240% over the last five years, Dr Palmer said: "There are currently 7,500 adults waiting for an appointment with our services. No other specialist service has seen this growth, anywhere near. As a result, there is absolutely not sufficient capacity in the system."
He added the growth was a positive, saying: "It's got to be a good thing is that there are people out there that want to explore their gender. The fact that it's in the younger age group has got to be a good thing."
Industry position
In the private sector already there have been product developments to include treatment for gender dysphoria.
Consultants Mercer announced in October that it now offers trans benefits for treatment of gender dysphoria, as part of its UK employee private medical scheme. Mercer's benefit will include comprehensive cover for gender dysphoria including consultations, diagnosis, mental health and surgical treatment.
Dr Siobhan Martin, Mercer's UK HR director, says: "Being a diverse and inclusive company is a key part of Mercer's identity, and we are pleased to be one of the first companies in the UK to have Trans healthcare benefits in place to support those employees who need it. At Mercer we know that people can only thrive at work when we can be our authentic selves.
"Employees who feel unsupported or who cannot be themselves at work are more likely to suffer stress and anxiety, which can lead to mental health issues," added Dr Martin.
Mercer was closely following Aon, which also announced in August that it had expanded its UK employee private healthcare scheme to include cover for gender dysphoria. The scheme is administered by Bupa.
Aon said that "despite a rapid increase in the number of people experiencing gender dysphoria, frequent gaps in insurance coverage have hindered many individuals from receiving adequate treatment".
In 2016, Aon had developed a product to cover the condition, used by Lloyds Banking Group as the first UK-based company to offer gender dysphoria cover to employees through a private healthcare scheme.
David Battle, CEO of Employee Benefits UK at Aon, says: "Diversity is the foundation on which we have built our world-class organisation. Given our commitment to an inclusive culture, we have chosen to introduce gender dysphoria cover within our own benefits package. This is a significant change to our scheme and enables members to access different levels of professional treatment, which could include counselling and support services through to surgical procedures.
"Gender dysphoria is a recognised medical condition, yet it is excluded from many employers' private healthcare schemes. We believe this is wholly inappropriate."
Questions for insurers
The questions the industry has to ask itself, from an underwriting perspective alone, are myriad: for example, if an individual can officially self-define as he' or 'she' (or "neither" or "something else") without confirmation or diagnosis by a medical professional, what implications might that have from an underwriting point of view? Or if an individual identifies and then reidentifies or reverts to their original gender mid-claim? Or if that happens during the application process? Would there be a difference between someone who self-defines as a different (or non) gender without surgical or hormonal intervention? Oestrogen and testosterone hormone treatments can cause sterility – should insurers pay for egg/sperm freezing ahead of any transition (surgical or otherwise)? Or the transition itself (be it surgical/hormonal/self-defined)?
We put these questions to some insurers in both the group and individual markets.
Peter Hamilton, head of market management, at Zurich said that an individual self-identifying would have little consequence
He says: "As long as the client answers the health questions accurately and honestly the underwriting will be the same for all clients irrespective of how they have defined themselves or whether it has been confirmed by a medical practitioner.
"If an individual identifies and then re-identifies or reverts to their original gender mid-claim, again this would have no bearing on the claim. If the claim was for example income protection the claim would be based on the ability for the client to be unable to perform their own job due to medical reasons.
"Similarly, if it happened during the application process, it would have no impact, we do not need to know, it has no influence over the outcome of the underwriting process or final decision."
Also, Hamilton says there would be no differentiation if someone self-defined as a different gender without surgical or hormonal intervention and the case would be underwritten the same as every other client.
Something that would need some developing would be whether insurers would or should pay for egg/sperm freezing ahead of any transition (surgical or otherwise).
"This could be considered as a future product development idea by offering a value-added feature benefit that a customer could purchase in addition to their main cover," Hamilton said. "This would be available to all biological females irrespective of whether they are going through a gender change or not."
From a group risk point of view Hamilton said there is no impact on the operation of its policies.
"Where gender data is used, as one of many risk factors for the purposes of scheme pricing, we simply use the data provided by the employer. We would expect this to reflect the gender an employee identifies with, where a disclosure is made," he said.
It is therefore reassuring that common sense prevails in this approach to gender and underwriting.
Hamilton makes the point that an underwriter is only interested in medical disclosures that could affect the risk of mortality or morbidity.
"For example, the potential risk of immediate surgery would often be postponement of cover until the operation is complete due to risk of infection and/or complications arising from surgery. This approach would be consistent irrespective of what type of surgery is due. For example, someone who is having a hip replacement, heart valve surgery or gender reassignment surgery would all be postponed cover until complete."
There are understandably potential stress or anxiety issues but these would be assessed on a long-term risk basis rather than the cause of the risk.
And one can't really argue with the approach that for example, a client born female who is identified as male but still has female organs would be underwritten for the risk of a female. A history of abnormal smears for example, would be taken into consideration due to the increased risk of cervical cancer.
Practical, financial and legal considerations
Notwithstanding the seriousness with which gender issues are now being considered there are unfortunately practical and financial hurdles to negotiate. Universal and blanket coverage of gender associated conditions is probably a way off yet.
Lucy Pearce, head of sales and development, at employee benefits advisory advo, says: "There is a case for coverage of gender dysphoria particularly as mental health awareness increases and wait times within the NHS for support remains long. Insurers are likely to consider building in cover for larger corporate schemes on a case by case basis, however standard SME plans are unlikely to change in the short to medium term, which I feel is unfortunate."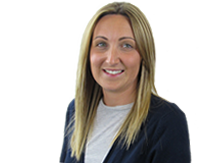 Lucy Pearce, advo head of sales and development
Pearce points out that Bupa already provides mental health support for psychological treatment of gender dysphoria as part of its expanded mental health proposition and she anticipates this is an area the rest of the market will be considering. But she adds:
"Due to complications of the condition, gender dysphoria could be seen to fall outside of the traditional acute or chronic definitions applied by insurers, and therefore is challenging for insurers to consider cover from their purely medical standpoint. From a financial perspective offering cover is relatively low risk based on volume of insured population seeking high cost surgical treatment for gender reassignment.
"The difficulty is insurers continue to drive forward mental health services, therefore declining to cover gender dysphoria doesn't align with their stated principles," she says.
Pearce admits that currently client requests are overall low in volume, however she adds: "Gender equality remains an important consideration for all clients and insurers who can provide support and coverage will further differentiate themselves from their peers."
Stuart Scullion, executive chairman of the Association of Medical Insurers and Intermediaries concedes that providers may choose to introduce a specific benefit heading to include this condition.
However, he has some sympathy for their position also: "There is a potential danger for providers, in that treatment for gender dysphoria may lead to demands for treatment in relation to gender reassignment which is very expensive and is not generally covered under plan benefits."
Meanwhile, insurer WPA's paper Gender Dysphoria: A clinical and legal overview – A report of proceedings at The Royal College of Physicians on 28 November 2018, written by journalist Lois Rogers, raised some of the legal considerations employers and insurers have to bear in mind.
Paul McAleavey, an employment law specialist from Girlings confirmed there is no formal requirement to offer any specific healthcare benefits through corporate healthcare schemes. Most plans only cover elective short-term treatment, but he said the issues of transsexual rights and gender reassignment will become increasingly important.
The report paraphrases McAleavey saying: "When employers are deciding what healthcare benefits to include or exclude they must ensure the access to and level of benefits could not be construed as causing any form of victimisation, harassment or direct or indirect discrimination.
"Indirect discrimination might affect vulnerable people with protected characteristics defined by the Equality Act 2010. This protected group includes individuals before, during and after gender reassignment."
There are core treatments offered by the NHS and non-core treatments (such as speech therapy, hair removal), the cost of female to male and male to female can vary from £100,000 to £70,000 respectively; would it be discriminating to put a cap on benefits? And what if the employee leaves the employ of the employer paying for the treatment – does payment continue?
The common view is that to provide for a happy, healthy employee, at last comfortable in their own gender, the costs are worth it; but insurers and employers that are looking to find the best products or policies to make that provision a reality have a lot to consider and consult on.
You can see the original article first published in HI Daily magazine in full here.