Simplyhealth has launched their Smileguide magazine helping employees to feel fit, healthy and happy as part of National Smile Month.
The Smileguide, available to all of Simplyhealth's corporate members and their employees, offers top tips to stay smiling. It's full of advice and information on oral, mental and physical health supporting employees with their day to day health and wellbeing.
What your mouth reveals about your health
What does the health of your mouth have to do with your overall health? In a word, plenty. A look inside your mouth can tell your dentist volumes about what's going on inside your body.
Keeping your teeth clean isn't just about presenting the world with a beautiful smile. The condition of your mouth is actually a gateway to the health of your entire body with over 300 diseases detectable in your mouth. A healthy mouth and a healthy body go hand in hand, reducing the risk of serious disease and even preserving your memory in later life.

Pam Whelan, Director of Corporate for Simplyhealth commented "At Simplyhealth, we're extremely passionate about promoting good overall health and wellbeing. National Smile Month provides us with a fantastic opportunity to communicate with our corporate members the importance of good oral, mental and physical wellbeing and how it can impact their everyday life.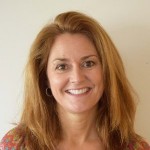 Our Smileguide has been produced with just that in mind. We want to help employers and employees alike to be mindful of their everyday needs and take steps to promote good health and wellbeing in both their work and home lives."
National Smile Month, running from 15th May – 15th June 2017, aims to improve the UK's oral health. Organised by oral health charity, the Oral Health Foundation, the campaign hopes to raise awareness of important health issues, and make a positive difference to the oral health of millions.
Simplyhealth's Smileguide 2017 can be viewed here: