More than 130,000 UK breast cancer deaths have been avoided in the last 30 years, according to Cancer Research UK.
Breast cancer deaths in the UK hit a record high in 1989, when around 15,600 women lost their lives to the disease but thanks to research developing new tests and better treatments, the death rate for women has since fallen by 44%.
This considerable drop is due to major advances in diagnosis and treatment. In the last three decades, we have seen improvements in surgical techniques and use of radiotherapy, new drugs being made available**, and the impact of the national breast screening programme.
Research has also helped highlight the importance of diagnosing cancer early, when treatment is more likely to be successful. 98% of women whose breast cancer is caught at the earliest stage survive their disease for at least 5 years, but for those diagnosed at the most advanced stage this drops to around a quarter (26%)***.
Around a quarter of breast cancer cases are diagnosed through the NHS breast screening programme****, but most people are diagnosed from spotting the signs and going to their GP. Public awareness of early symptoms has increased, thanks in part to campaigns such as The Lump and Be Clear on Cancer*****.
"Diagnosing cancer early can save lives. If you get to know what's normal for your body, you're more likely to notice if something changes and can raise any concerns with your doctor."
But there's still a way to go. Research happening right now is focused on helping the one in five women whose cancers are still incurable. Every year in the UK, breast cancer claims around 11,400 lives and around 55,200 new cases are diagnosed******.
Studies like Cancer Research UK's Personalised Breast Cancer Programme are investigating personalised treatment options for women based on the genetic makeup of their tumour. And the charity's work developing blood tests for breast cancer may help doctors track how well treatments are working, and even predict if someone's cancer could come back and spread.
Cancer Research UK's chief executive Michelle Mitchell said: "These numbers show that research is working, and we should celebrate the considerable progress that's been made – but while lives are still being lost, our work is not done yet.
"Our ongoing research into the biology of breast cancer is vital. With this increased understanding, we're developing new life-saving treatments; making them kinder, more effective, and more personalised to individual people."
The first sign of breast cancer most people notice is a lump or thickening in their breast, but early symptoms can also include skin changes, breast pain and nipples changing position or leaking fluid.
Michelle Mitchell  added "Diagnosing cancer early can save lives. If you get to know what's normal for your body, you're more likely to notice if something changes and can raise any concerns with your doctor."
You can find out more about Cancer Research UK here.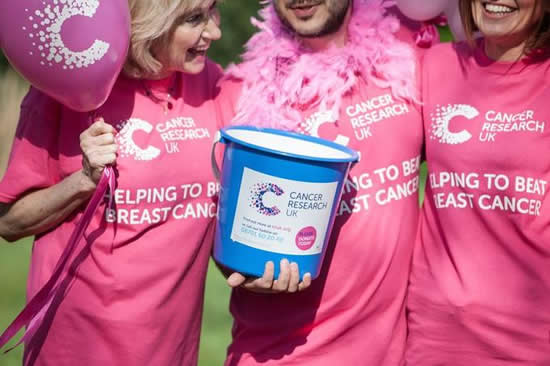 Notes:
* Calculated by Cancer Research UK's Cancer Intelligence Team as the difference between observed mortality and number of deaths expected each year if the mortality rate had remained at its 1989 level until 2017, based on the method set out in Siegel R, Ward E, Brawley O, Jemal A. Cancer statistics, 2011: the impact of eliminating socioeconomic and racial disparities on premature cancer deaths CA Cancer J Clin. 2011 Jul-Aug; 61(4):212-36
** Radiotherapy has been refined to make it a less intense but equally effective treatment, and once revolutionary breast conserving surgery is now routine for early breast cancer, sparing many women the physical and emotional challenges that come with a mastectomy. New drugs like Herceptin have been given to breast cancer patients who are HER2 positive since 2006, and innovations with existing drugs like Tamoxifen which was made as a contraceptive but repurposed to treat breast cancer and is now offered as a potential preventative therapy for those most at risk.
*** Cancer survival by stage at diagnosis for England, Office for National Statistics (2018)
**** Proportion of breast cancer cases diagnosed through screening from 2006-2016 in England, Public Health England (2017)
***** The Lump campaign video for use online: https://www.youtube.com/watch?v=QHtIkru8Q4g and Be Clear on Cancer campaign evaluation of awareness raised for reference in case of interest
****** Age-standardised UK breast cancer death rates per 100,000 population CRUK (2016)
You can see the cancer Research UK press release in full here.