A cross-party commission has confirmed recommendations which will radically transform the delivery of healthcare in the Republic of Ireland.
The committee was established in June 2016 with the aim of achieving cross-party consensus on the long-term vision for health care and health policy, and to make recommendations to the Dáil (Irish Parliament). Its proposals are for a ten year strategy for health care and health policy in Ireland.
Social Democrats co-leader Róisin Shortall, and the chair of the committee – said the plan is based on a shift away from the acute hospital sector towards primary and social care.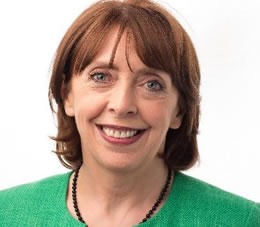 The report has recommended free GP for all, a phasing out of private healthcare within public hospitals and cuts to the cost of medication for patients.
"The first thing is that we want to encourage people to access most of their care locally in the community," she said. "That means expanding the capacity of primary and social care and we are very much front-loading that element of it."
"We are calling the system Sláintecare and we are also proposing the introduction of a new health card called a Cárta Sláinte."
"That card will give people an entitlement to access universal health care locally in their community; GP care, reduced costs medication, free GP care – but primary care as well which again is standard across Europe."
This is the first time that cross-party consensus has been reached on a new model of healthcare. The report contains specific timelines for its various proposals to be implemented.
The Committee's agreed vision is for a universal single-tier health and social care system where everyone has equitable access to services based on need and not ability to pay. Over time, everyone will have entitlement to a comprehensive range of primary, acute and social care services at no cost or reduced cost. The vast majority of care will be provided in the primary and community settings.
The report confirms that shifting care out of hospitals and into the primary and community setting will in turn help address the challenge of access to the Irish hospital system, but also that other measures are also needed including waiting time guarantees for hospital care, expanded hospital capacity and the phased elimination of private care in Irish public hospitals.
The report goes on to say that development of integrated workforce planning capacity is essential, and a strong focus is needed on addressing recruitment and retention issues.
Key recommendations include:
•    The introduction of a Cárta Sláinte (Health Card), which will entitle all residents to access a comprehensive range of services based on need, at no or reduced cost
•    Expansion of capacity in primary care and social care – this includes, among other areas, investment in community diagnostics, primary care teams and mental health teams, services for people with disabilities, homecare services and free GP care.
•    Waiting time guarantees of 12 weeks for an inpatient procedure, 10 weeks for an outpatient appointment and ten days for a diagnostic test. Enhanced capacity, A range of measures to deliver on this are set out in the report including enhanced capacity and staffing.
•    The phased elimination of private care from public hospitals. Everyone will have entitlement to access public care in public hospitals – those who have private health insurance will still be able to purchase care from private healthcare providers.  The Committee also recommends an independent impact analysis of the separation of private practice from the public system in order to identify any adverse and unintended consequences on the public system.
•    Significant and ongoing investment, in the region of €2.8bn over a ten year period, to build up the necessary capacity, expand entitlements and reduce the relatively high out-of-pocket costs experienced by Irish people.
•    A transitional fund of €3bn to support investment across the health system in areas such as infrastructure, e-health and expansion of training capacity. The HSE and the Department of Health must develop their integrated workforce planning capacity to guarantee sufficient numbers of well-trained and well-motivated staff are deployed in a targeted way to deliver care in the most appropriate care setting
•    The HSE in future will become a more strategic "national centre" carrying out national level functions and regional bodies will be established to ensure timely access to integrated care, with regional health resource allocation.
•    The e-health strategy should be strongly supported, with provision of the necessary funding for timely roll-out of the EHR system
•    Having considered different funding models, the Committee has recommended that the system should continue to be funded primarily by general taxation, with some ear-marked funding, all flowing into a National Health Fund.
•    A Sláinte Implementation Office should be set up under the auspices of An Taoiseach (government minister) by July 2017, with the remit to oversee and enable the implementation of this plan and develop a detailed implementation plan for the reform programme.
Chair of the Committee, Roisin Shortall, says: "The formation of the Oireachtas Committee on the Future of Healthcare provided a unique and historic opportunity for TDs from across the political spectrum to come together to develop consensus on a long-term policy direction for Ireland's healthcare system. Our task has been to consider how best to ensure that, in future, everyone has access to an affordable, universal, single-tier healthcare system, in which patients are treated promptly on the basis of need, rather than ability to pay.
"Since June 2016, the Committee has worked tirelessly in its consideration of the national and international evidence, through public hearings, facilitated workshops and in-depth consideration of the evidence. The many stakeholder submissions we received provided us with a unique insight into the experiences of those who use our system, those who work in it and of the many organisations and bodies that are involved in it. The Committee wishes to thank most sincerely all those who took the time to respond to our call for submissions.
"As Chair, I would also like to acknowledge the hard work and dedication of my fellow Committee members. Inevitably, members hold different political views on how to achieve the shared goal of a universal single-tier health system. But all have worked respectfully and collegiately over many months to deliver this report.
"This report represents a new vision for the future of healthcare in Ireland. The Committee considers it imperative that its recommendations are implemented without delay."
You can view the full press release here.
You can access the report here: