Private medical insurance has been voted most valued staff benefit by SME employees in a recent survey by leading digital risk insurer, Ellipse.
When confirming which benefits they most highly valued 48% of employees voted for private medical insurance in their top three most valued benefits. Second was life insurance at 37% followed by critical illness 31%.
The survey of 1,005 UK SME employees, conducted in October 2016, found that health and financial benefits are the most sought after workplace benefits by employees.
In comparison with lifestyle benefits, only 13% chose childcare vouchers in their top three most valued benefits and only 7.5% voted for a cycle to work scheme.
Ellipse chief executive, Lee Lovett said: "With a wide range of different employee benefits now available to employers, it's important to invest in those benefits that employees really value. This survey shows that employees value benefits which protect their long term health and provide them with financial security the most."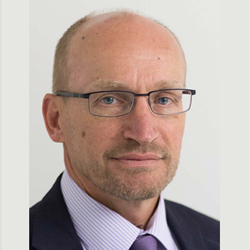 – Lee Lovett, Ellipse CEO
Interestingly the same survey asked 504 SME decision makers what benefits they actually provide which confirms it is at odds with what staff actually want. With 20% of employers currently providing private medical insurance, 20% have life insurance and only 15% critical illness insurance.
Lovett added: "These results, supplemented by an employer's own research, should help to guide their priorities when buying benefits for their staff. There is a clear hierarchy of needs when it comes to employee benefits and this research shows that group risk and healthcare benefits should be the foundation of every benefits programme."
Another recent Ellipse survey which focussed on managing absence has the message that "businesses should not only be looking out for their people when they fall ill, but they also need to be proactively managing all forms of absence in order to keep their business moving." This fits with the protection policies staff have said they want as they protect and support both the employee and employer, with medical insurance ensuring staff are able to return to work as soon as is medically possible.
The full Ellipse benefits survey will be published shortly.
ADVO are able to support SMEs and smaller corporates to navigate the multitude of options to source the most appropriate benefits package to their own aims and culture.
More detailed information read Ellipse full research report on absence management here.
About Ellipse
Highly rated by advisers, who gave Ellipse an average rating of 7.7 out of 10 in research carried out in November 2016. They were also rated 1st among group risk insurers for digital services in the 2016 ORC International group risk survey.
Ellipse is the digital group risk insurer, offering group life, group critical illness and group income protection cover. Headquartered in London, Ellipse is the trading style of the UK branch of ERGO Lebensversicherung AG, part of the Munich Re (Group). It trades separately from Munich Re's UK reinsurance businesses.