REVOLUTIONARY NEW PLATFORM LAUNCHES TO MANAGE EMPLOYEE BENEFITS, HR & PAYROLL
advo is delighted to announce the launch of the UK's first, fully integrated platform – advo-one – which enables organisations to manage their employee benefits, human resources and payroll through a single, secure login.
Unlike many self-service employer portals, every advo-one client journey is fully supported by advo people. advonians are experts dedicated to providing advice and guidance across the range of services, every single step of the way.
Designed to help organisations boost productivity, happiness and wellbeing, advo-one also features a huge choice of benefits including employee perks, health insurance and wellbeing programmes, which make managing employees simple, connected and effective.
Employers can access detailed reporting of HR usage and recommendations; bespoke handbook; contract reviews; easy-to-use online holiday and sickness reporting; regular site visits; and essential news and legislation updates.  advo-one can be accessed anytime from anywhere and employers can have their own portal, company branded, supported by access to advo experts.
advo-one also features BACs approved payroll software compliant with HMRC, RTI and auto enrolment.  It helps employers to fully manage furlough claims submissions; calculates pension contributions and auto enrolment; gives employee access to online payslips through advo-one; and provides access to detailed payroll reporting. advo-one is also supported by dedicated payroll experts on hand to provide support and guidance.
There is also a huge choice of benefits on offer, including employee perks, health insurance and wellbeing, which make managing employees simple, connected and effective.
Larry Bulmer, CEO of advo commented: "advo-one couples easy employee data administration with expert advice across the HR spectrum allowing for dynamic management of an organisation's most critical resource.
"Various research in this area indicates a link between happier, more engaged people and higher levels of performance. LSE's Centre for Economic Performance demonstrated a link between employee wellbeing, employee productivity and business performance across all industries and regions in a 2019 study. The conclusion is simple – happier employees work better.
"Post Covid-19 this has never been more relevant, especially for underserved SME companies, where advo-one will add significant, but affordable, benefits."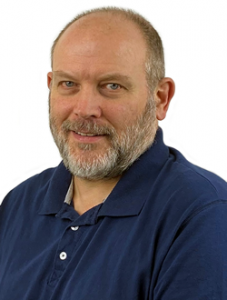 "The advo platform is designed for the modern workplace – it's a hire-to-retire people solution." Larry Bulmer
advo-one is more than software as it features qualified advice built in, providing employers with support in areas that they need it. The platform also offers simplified access for employees – a single login to see HR docs, Payslips, P60's, P11d's, available benefits and staff discounts. Designed to increase efficiency and employee engagement, advo-one provides the expert support and software needed to manage each service individually, or together.
Since 1997, advo has focused on quality of service and advice and has grown to be one of the UK's largest independently owned advisory firms, providing all-encompassing services to support employers, throughout the employee lifecycle.  With Payroll and HR added to the firm's expertise, advo can now deliver all the essential employee support services.
advo currently manages staff benefits and payroll for just under 1,500 employers and the health insurance needs of countless individuals. Over the years, advo has developed a reputation for cost control and customer service excellence, leading to the firm being recognised as the UK's 'best' advisory firm by peers on numerous occasions.
For further information, please visit http://www.advogroup.co.uk or telephone 01622 769210.