Recent YouGov research has revealed that many UK workers think their annual appraisals are a waste of time, saying they do not trust their boss to be honest or to take much notice of what is discussed. Over half think annual Appraisals are "pointless" or "time consuming"
The research found a quarter of respondents thought managers simply regarded the reviews as a "tick-box" exercise while one in five accused their bosses of not even thinking about the appraisal until they were in the room.
Managers and employees alike generally seem to think appraisals as cumbersome and not suitable to today's business. But this is likely to be because of their approach rather than a failing of the Appraisal system.
The YouGov poll of just under 3,000 workers revealed that almost half (44%) did not think their boss was honest during the process, 29% thought they were pointless, and a fifth felt they had had an unfair appraisal.
Only a fifth believed their manager would always act on what came up during the review and 20% said their boss never bothered to follow up any concerns raised.
However four out of 10 thought appraisals were a useful guide to an individual's progress and just under a third thought they were helpful.
The results seems to be an indictment of the approach of UK employers rather than the use of an Appraisal.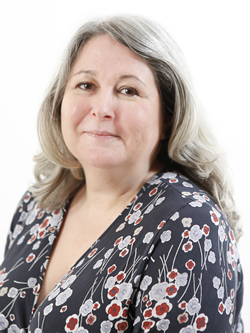 Gill Mateo, Operations Director of advo, an Investors in Gold employer, outlined her thoughts on the failure of businesses to take advantage of the Appraisal system. "An annual appraisal, where it fits within an overall strategy is an excellent tool to motivate staff and generate loyalty. Contented and loyal staff are more productive and so taking time out throughout the year to understand and work with employees is a sensible business approach."
The survey confirmed that many employees would prefer more regular feedback, which might explain why 40% said they had been surprised at what they were told during an appraisal.
"It is encouraging that many people now receive an annual review and the research suggests that they find the feedback useful," said Simon Jones, Acting Chief Executive of Investors in People.
Simon Jones approach backs Gill Mateo's comments by saying "It is also a concern that some managers may be letting down their employees by failing to give full and frank feedback. It's a great chance for managers to make sure their employees feel challenged and valued for the year ahead, rather than unmotivated and without guidance."
The survey found those working in the public sector were the most negative about appraisals while those employed in accountancy and financial services were more likely to see them as useful.
More worrying is that almost a quarter (21%) of employees said they have never had an appraisal at their current job.
The argument is that with 52% of employees saying that appraisals are stressful or difficult, is there any real reason to continue with them? Just 14% of respondents said that appraisals provide all the support they need to evaluate their work and plan their career development.
But this again underlines the poor approach of many UK businesses in failing to make use of a valuable tool to appreciate, educate and motivate their staff.
The view and approach to an appraisal system needs to change says Gill Mateo.    "Today's appraisals should focus on setting short-term objectives among long-term goals, setting personal goals and identifying, implementing and managing training needs. This can make the whole process beneficial for both the employee and employer."
An Appraisal should be ongoing. At advo everyone has monthly one-to-ones where personal development programmes (PDPs) are monitored and goals and training adjusted accordingly. Praise is given where due and guidance on what can be done better. The annual appraisal should not been seen as a chore by managers, but a fantastic opportunity if approached in the right way. If you have been working and supporting the employee as we do throughout the year there should be no surprises on both side and you are simply realigning goals for the coming year.