More than half (54%) of employee benefits specialists say they 'don't know' what the top three health and wellbeing priorities are for their employees, despite 81% having a health and wellbeing strategy in place.
These figures [i] were revealed today as part of health insurer Simplyhealth's new Health and Wellbeing Benefits Guide 2017. The guide supports HR professionals to navigate the health and wellbeing benefits landscape using new insights from over 500 employers[ii] and 2,300 employees[iii].
Pam Whelan, Director of Corporate for Simplyhealth, said "It is reassuring to know that eight out of ten employers are recognising the importance of health and wellbeing in the workplace. However, it is extremely worrying that more than half claim they 'don't know' what their employees' health and wellbeing priorities are. This shows that engagement and communication between HR and employees isn't hitting the spot, and more needs to be done to bridge the gap."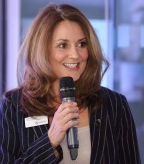 Simplyhealth's guide provides HR professionals with a walkthrough tutorial to introduce a health and wellbeing benefits strategy into their business. Using new research figures, the guide reveals the differences between what employers think employees want from their benefits package, and what benefits employees actually take up.
The guide also reveals that health cash plans have soared in popularity as 41% of employers offer the benefit to employees[iv], an increase of 18 percentage points since 2016[v]. This is compared to private medical insurance (PMI) which has decreased in attractiveness by 14 percentage points over the last year[vi] to being offered by just 29% of employers in 2017[vii].
Other findings from the guide includes around a third of employee benefits experts stating they chose their benefits package based on something which will enhance employee engagement (37%), on what staff will regularly use (33%), or on employee requests (36%)[viii].
The top five benefits offered by employers include cycle to work scheme (49%), childcare vouchers (44%), health cash plans (41%), dental plans (39%) and healthy eating options (37%)[ix]. Whereas, the top five employee benefits being taken up by employees that have access to each are healthy eating options (79%), private medical insurance (65%), critical illness cover (63%), personal accident cover (58%) and health cash plans (55%)[x].
The Simplyhealth Health and Wellbeing Benefits Guide can be downloaded for free here:
Simplyhealth Health and Wellbeing Benefits Guide 2017:
[i] Simplyhealth / ResearchNow Corporate Decision Makers Survey 2017 – 512 respondents
[ii] Simplyhealth / ResearchNow Corporate Decision Makers Survey 2017 – 512 respondents
[iii] Simplyhealth / YouGov Employee Survey 2017 – 5,068 UK responses, of which 2,308 were employees
[iv] Simplyhealth / ResearchNow Corporate Decision Makers Survey 2017 – 512 respondents
[v] Denplan Corporate Decision Makers Survey 2016
[vi] Denplan Corporate Decision Makers Survey 2016
[vii] Simplyhealth / ResearchNow Corporate Decision Makers Survey 2017 – 512 respondents
[viii] Simplyhealth / ResearchNow Corporate Decision Makers Survey 2017 – 512 respondents
[ix] Simplyhealth / ResearchNow Corporate Decision Makers Survey 2017 – 512 respondents
[x] Simplyhealth / YouGov Employee Survey 2017 – 5,068 UK responses, of which 2,308 were employees