We take a closer look at what is available and outline the different approaches.
Colin Hawes, Head of Claims and Medical Underwriting at Generali Employee Benefits UK outlines the who, what, when, why & how to use  the occupational and rehabilitation services available to employers.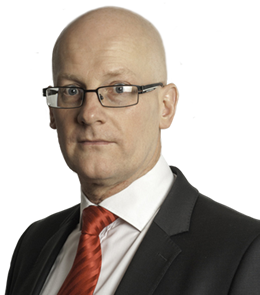 Colin Hawes, Head of Group Income Protection Claims and Medical Underwriting
Insurers, health professionals, employers and the government all seem united – to varying degrees – in one goal: prevention, wherever possible, is better than cure. Against this backdrop, there's a big and ever-growing role for the expertise of occupational rehabilitation professionals in the workplace.
But when is it appropriate to call on such expertise? How do you access it if you don't have the dedicated expertise in-house? And who's best placed to help – Occupational Health (OH) or Vocational Rehabilitation (VR)? Plus, where does Occupational Therapy (OT) fit into the mix? In this article, we aim to clear up the confusion.
The Health Secretary Matt Hancock recently laid down a challenge to employers to help improve the health of their staff and the nation. During a keynote speech in London, where he announced that a greater proportion of annual NHS spend would go towards preventing illness and disease, he added that employers need to play a bigger role.
Who's involved?
Group Income Protection (GIP) providers ensure back to work support to employers and employees, wherever possible. Currently, over a third of all GIP claimants are helped back to work after a period of sick leave: often before the claim even becomes payable.
To identify who would benefit, providers and intermediaries work closely with HR and the employer's in-house or outsourced occupational rehabilitation practitioners (whether OH or OT), where relevant, to carefully select those employees on long term sick leave – either before or after a claim has kicked in – who would benefit from rehabilitation support.
By 'carefully select', we mean where the medical evidence supports the likelihood of a successful return to work.
What is Occupational Health?
OH services are there to support people in the workplace, to help to ensure that workplaces are safe and healthy and to address health problems when they arise. OH and occupational medicine are concerned with the interaction of health and work, recognising that work can affect health and vice versa.
Many large organisations have their own OH service, or buy in services from specialist providers. Smaller organisations are more likely to seek advice or buy in OH services on an ad hoc basis.
Where in-house, OH practitioners typically get involved in absence management, early interventions and proactive work with employers and employees.
Governed by the Society of Occupational Medicine, OH professionals are either OH Physicians (a doctor who has undertaken advanced training in work and health) or an OH Nurse Adviser (postgraduate level).
What is Occupational Therapy?
Occupational Therapists are dual trained, working in both physical and mental health. There tends to be a misconception that Occupational Therapists are primarily NHS hospital based, focused solely on getting patients back to their homes following illness or an operation.
Their remit is indeed the restoration of function, but this may be achieved in any and all environments, enabling the individual to do the things they need to do: this includes supporting people back to work, where appropriate.
What is Vocational Rehabilitation?
It's probably safe to say that the VR profession is relatively new in comparison to OH and OT. Many GIP insurers now either directly employ such professionals full time or on a contract basis to provide support to clients, perhaps where such employers do not have OH or OT support or particularly in instances where alternate employment options for an individual represent the most appropriate course of action.
VR professionals may also be used by insurers to also work alongside an employer's occupational rehabilitation practitioners in situations where: such professionals are only used by the employer on an ad hoc basis; where their expertise is not called upon from day one of absence; or perhaps where the employee concerned is based in a remote branch.
Where an employer has the requisite OH or OT support, the insurer will of course liaise with such individuals directly and may not involve VR professionals at all.
Are Occupational Rehabilitation services regulated?
There is no regulatory body in the UK as yet, but there is in Australia and the US. Deborah Edwards, Chair of the Vocational Rehabilitation Association (VRA), comments: "It's safe to say we're a little bit behind in the UK.
"This is largely because vocational rehabilitation is something that only started to grow in the UK in the 1990s, but it's now strong. We're now working towards having an accreditation in place for case management to ensure quality standards of practice across all providers of case management and vocational rehabilitation."
The VRA is a charity-based professional association, which has close affiliations with the Society of Occupational Medicine, Case Management Society UK and the British Association of Brain Injury Case Managers. All seek to support the professional development of case managers and vocational rehabilitation practitioners.
It's worth also noting that The British Society of Rehabilitation Medicine (BSRM), a body traditionally only representing doctors who practise in rehabilitation medicine, confirmed that it is now accepting senior allied health professionals endorsed by existing members.
Getting the right people for the job
Clearly, one size doesn't fit all. Health & Case Management Limited (HCML), a specialist provider in the rehabilitation and case management arena, prefers to label the service they offer as oppose to the professional providing it: the latter tailored to need and often with experience and qualifications that don't fit neatly with the traditional descriptors of OH professionals.
Pete Clark, Director of New Business, Corporate & Psychological Services at HCML, comments: "Employer feedback is that external professionals across some health disciplines can be risk averse and have a tendency to just report back what the employee is saying rather than doing their own clinical assessment. They can also be reluctant to comment on capability, the Equality Act and issues of engagement.
"That's why I designed the service that we deliver at HCML. We provide an occupational rehabilitation service. We use OT's because of their core problem solving skills and broad clinical knowledge. The approach we take focuses on the rehabilitation needs of the individual but also the needs of the business.
"What's really important to us and our customers is that every report we deliver has an agreed action plan, with most of the responsibility falling on the individual to mitigate their situation but that also includes the key things the employer needs to do to support a return to work."
This article was first published in HR Grapevine. You can read the article in full here.
You can find out more about Generali and their wellness support here.