January is always a good time to plan ahead for the year and ensure that you are in good shape for the next 12 months. This applies to your HR processes and procedures, as well as other parts of your business. HR Experts have put together a checklist to help ensure nothing is overlooked.
Employee contracts
Do you have signed contracts in place for all employees? Under the Employment Right Act 1986 you are required to provide a written statement of the main terms and conditions of employment within 8 weeks of joining. So you should check that any last minute joiners in the hectic period before Christmas have received their contract.
Annual leave
If your holiday year ended in December have you agreed with staff how many days holiday they took last year and what the policy is regarding any unused days? Under the Working Time Regulations 1998 you are not permitted to pay for unused holidays – only on termination of employment.
Bank Holidays for part-time workers
If you have employees who work part-time e.g. 3 days a week, they are entitled to paid Bank Holidays in proportion to the number of days they work.
There are normally 8 Bank Holidays each year, so someone working 3 days a week instead of 5 would be entitled to 3/5ths x 8 paid Bank Holidays. You also need to consider when Bank Holidays fall. If you have someone who only works on Tuesday and Wednesday for example, and there are no Tuesday and Wednesday Bank Holidays in a year, then you need to increase their annual leave entitlement by 2/5ths of 8.
Absence policy
Do you have any employees suffering from post-Christmas blues and taking duvet days?
In this case you need to make everyone clear about your rules for notifying you under your Absence Policy that they are not going to be reporting for work. Are people texting rather than calling in person?
If so you may like to review your policy so you can implement the disciplinary process later if you need to. Employees can self-certify for up to 7 calendar days of absence but on the 8th day need to give you a Doctor's Fit Note.
If they don't supply one they are effectively on unauthorised absence and pay can be suspended. You may want to consider the disciplinary process for repeat offenders as well.
Return to work interviews
If you don't already have them in place, in our experience Return to Work Interviews can cut absenteeism by 30%.
Pre-employment checks
On a more positive note you may be taking on more people to staff up for the year ahead. Please make sure you carry out proper pre-employment checks and in particular obtain Proof of the Right to Work in the UK before making any job offers. Click on this link for the Home Office list of acceptable documents.
https://www.gov.uk/check-job-applicant-right-to-work
If you employ a lot of foreign nationals now is also a good time to check that any visas and work permits are still valid. You can be sent to jail for 5 years and pay an unlimited fine if you're found guilty of employing someone who you knew or had 'reasonable cause to believe' didn't have the right to work in the UK.
This includes, for example, if you had any reason to believe that:
• they didn't have leave (permission) to enter or remain in the UK
• their leave had expired
• they weren't allowed to do certain types of work
• their papers were incorrect or false
National Minimum Wage, law and pay changes
For those of you paying the National Minimum Wage or Apprentice rates of pay it's also good to make regular checks to ensure no-one now qualifies for increased rates of NMW or Apprentice pay.
In the Autumn statement the Chancellor announced £4.3 million increase for enforcement of the minimum wage. This money will be used to set up HMRC teams to target employers not paying legal rates. 2016 saw a record number of employers 'named and shamed'
April 2017 will see the commencement of the apprenticeship levy. Employers with an annual salary roll of £3 million and over will have to pay 0.5% of pay into a digital apprenticeship account. The government will give employers a £15,000 yearly allowance to offset against this amount which will be applied monthly. Smaller employers are exempt.
There is also a new law from 6 April 2017 requiring employers with 250 or more employees to publish a gender pay gap report. Employers will have to calculate and publish the mean and median hourly pay gap and annual bonus gap between men and women who fall in to four pay quartiles. Employers with under 250 staff are exempt.
Benefits of salary sacrifice removed
Salary sacrifice has proved to be very popular with staff. Employers taking advantage of reduced taxation where the employee doesn't pay income tax and National Insurance Contributions aren't paid on the amount of salary sacrificed, and the employer saving on NI contributions. These schemes have expanded greatly over recent years at a significant cost to HMRC. This tax advantage will be removed for all salary sacrifice schemes from April 2017 except for pensions, childcare vouchers, cycle-to-work schemes and ultra-low emission vehicles.
However schemes in place on April 2017 will be protected from change until April 2018 with some relating to cars, accommodation or school fees remaining protected until 2021.
Changes to the 'gig' economy?
The gig economy, where Instead of a salary, workers get paid for the 'gigs' they do, like a food delivery or a taxi journey, has seen one of the most important employment law decisions of 2016. Uber taxi drivers are to be seen as workers rather than self-employed.
The London Employment Tribunal is currently hearing the first claim of four to be brought against similar companies operating similar styles of business. Alongside numerous tribunal claims, the government has launched a review of modern employment to consider how these new models and ways of working are affecting employment rights. We expect to see more clarification in 2017.
So in summary there are changes and there's a lot of things to check and as ever please don't hesitate to contact us for any help or advice.
For more information please email hrexperts@advogroup.co.uk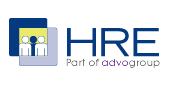 HR Experts is an ADVO Group company.