In February of this year a new statute, The Employment Rights Act 1996 (Itemised Pay Statement) (Amendment) Order 2018 was laid before Parliament with a view to increase transparency over the way Payslips outline payments.
The Order, which is due to come into force on 6 April 2019 aims to give clarity over how pay is broken down and presented on Payslips. Employers must itemise payslips for employees' wages which vary depending on how much time they have worked. This must include the number of hours relating to the amount paid.
The employer must either:
• Show the combined number of hours worked for which payment is being made; or
• Itemise the figures for different types of work worked and/or different rates of pay.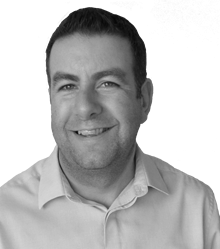 Summing up the change in legislation Andrew Henderson, advo Payroll's Operations Manager clarified "This change is aimed at employees who work varied hours and whose pay changes accordingly. Itemised payslips will increase transparency for both employers and employees alike."
"It has always been the opinion of advo Payroll that it is very important for every employee to receive a full itemisation of their pay on their payslip. And the new statute laid before Parliament will make this law from April 2019.
It puts employee's minds at rest that they are being paid for the hours – and ever-important overtime – they have worked and also enables error s to be spotted and corrected more easily. The current format of advo Payroll's email and pressure-sealed payslips enable a clear breakdown of up to a dozen separate pay elements."
What Action Should Employers Take?
Before the order comes into force, employers should;
• Ensure payroll processes are adjusted to collect the new information required; and
• Amend the format of their payslips to include this new information, where appropriate.

You can find out more about the new legislation from the Government website here.