What did employees vote as their top 3 benefits? Risk Insurer Ellipse's recent report asks if auto-enrolment is to be the catalyst for a revolution in workplace benefits?
Employees voted health insurance (48%), life insurance (37%) and critical illness insurance (31%) as their top 3 benefits in a recent survey from risk insurer, Ellipse.
In a recently released report Ellipse asked if auto-enrollment will be a catalyst for employers to look again at their benefit provision, and if so what would employees want.
When asked how valuable workplace benefits are, 63% of employees said they were either'extremely valuable' (24%) or 'valuable' (39%) to them.
On pensions, the census discovered SME Employer attitudes to auto-enrolment are more positive than previously thought. Over half (54%) of SME employers surveyed
confirmed they fully supported auto-enrolment and see it as a positive step. Only 14%
said they thought it was an expensive distraction with only only 2% not knowing anything about it.. 22% already had a workplace pension in place before auto-enrolment .
Currently, nearly half (43%) of SME employers do not provide any additional benefits other
than a workplace pension. Of those who do, the products chosen are varied, with the most commonly offered benefits – cycle to work schemes and childcare vouchers – only offered by 21% of employers. This suggests that the benefit programmes for most SMEs are basic at best and as have been seen by other recent surveys need to be improved to retain good staff.
when asked what benefits would find most valuable Employees voted health insurance, life insurance and critical illness insurance as their top three benefits, with 48%, 37% and 31% respectively.
When asked which additional employee benefit would be of most value, 25% said they would like immediate access to a GP when needed.
The Ellipse survey reinforces the results of other recent surreys and ADVO's own research.
Click here to see our summary.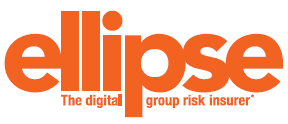 In October 2016 Ellipse commissioned Censuswide to ask 504 SME decision makers and 1,005 employees about the role of employee benefits in their company. The report can be veiwed in full here.