advo's two novice marathon runners complete the challenge and smash their fund-raising targets.
Jamie Tuffield completed the Brighton marathon on Sunday 15th April 2018. While Amy Jones ran, and completed the London marathon last weekend. This was Jamie and Amy's first full marathon.
Together they have raised to date over £2,000 for ellenor, advo's chosen charity. This was nearly 40% more than they hoped.
Congratulations for a fantastic achievement.
a spokesperson for ellenor said 'We would like to say a huge thank you to the two team members from advo who ran the London and Brighton Marathons in aid of ellenor. This is an absolutely fantastic achievement, particularly on the hottest London Marathon day on record, and the funds they have raised will go a long way in support of local families facing terminal illness.'
On completing his run Jamie said "As an experience, it was one of the few occasions that I have been truly proud of myself because of the months of hard training put in to get over the finish line."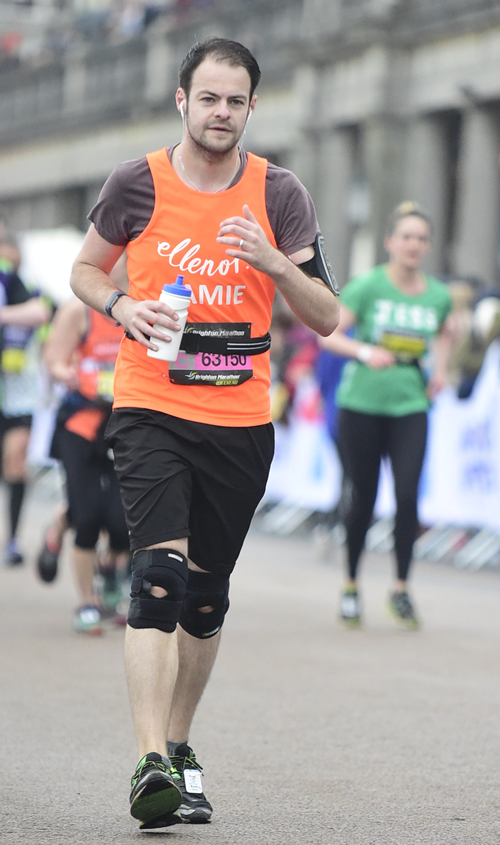 On deciding to raise money for ellenor through marathon running Amy stated "Through my employer, advo, I recently had the opportunity to meet a number of the children and their families and see first-hand the fantastic care and support that ellenor provide.
As a mum of 2 myself, it is reassuring to know there is such support available for children and their families at their most difficult times.  I feel proud to be able to support such a deserving local cause and your generosity will help ellenor continue to provide vital care for families facing terminal illness though out Kent."
On completing the London Marathon Amy said: "They say it was the hottest ever London marathon, but I loved it and would definitely do it again! Although it was hot the crowds were out and they were fantastic, the sunshine, cheering and everyone having a great time 'hi-fiving' and joining in was really motivating and spurred you on."
In Jamie's own words he decided to support ellenor for the following reasons. "I am running the Brighton Marathon for ellenor because they do amazing work, for those in most need. I was lucky to view first hand the support they provide to young people with life limiting conditions and their families at their annual summer party. The support that the charity provides to the wider families around their young people is invaluable, and the close relationship the volunteers have with them shone through."
You can find out more about Amy and Jamie's journey and motivation here.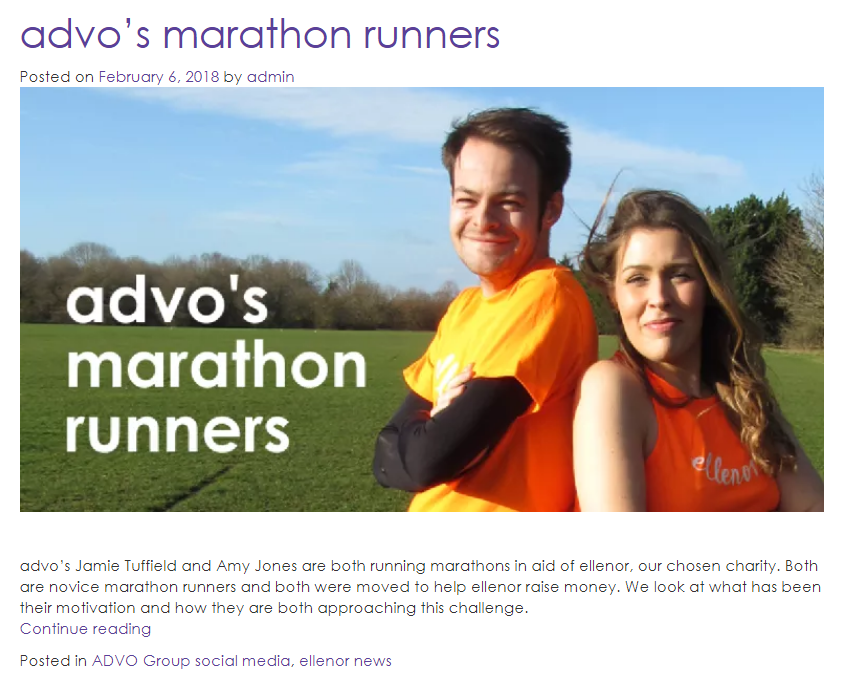 ellenor are a local charity funded by the  local community who care for families facing terminal illness.  In addition to the two ellenor hospices in Kent, they are the only charity in the county bringing specialist hospice care to a child's home, allowing families to spend more time together.
You can find out more about the great work ellenor does here.