Over three quarters (77%) of Brits admit that having a bad night's sleep negatively impacts their working day, with 27% claiming that they feel exhausted on a daily basis.
The study from the CV-Library. explored the attitudes of 1,300 workers around the topic of sleep and the workplace and was conducted with input from Sleep Neuroscientist, Professor Jim Horne.
The research has found that three quarters of Brits (74.5%) cite workplace stress as a key cause of their disrupted sleep, with a further 92.5% admitting that a stress-related disrupted sleep negatively affects their emotions.
The CV-Library research links into recent study launched by The Workforce Institute Europe which looked into why productivity in the UK is lower than European counterparts. Lack of sleep including the encroachment of work into home life was cited among the main causes.
Professor Jim Horne comments: "Most work situations require individuals to make critical decisisions, remain focussed and complete tasks within a timely and efficient manner. However, it's clear from these findings that sleep loss can impair attention to detail amongst workers. The longer a person is awake, the more likely their mood is to be negatively affected, as well as their willingness to take risks in the workplace. Again, this could be cause for concern."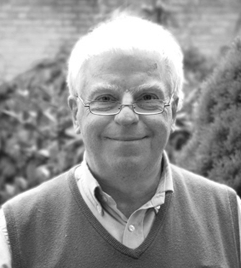 What's more, while the majority of workers (58.9%) would like to get 7-8 hours of sleep a night, only 26.1% currently achieve this, with most people (56.8%) actually receiving 5-7 hours. The research found that sleep deprivation is most likely to affect an employee's ability to stay focused (72.7%) as well as their ability to deal with challenging situations (46.5%) and make important decisions (34.2%).
Lee Biggins, founder and managing director of CV-Library also commented: "There are many factors that can affect your performance at work and I'm sure we're all familiar with the negative feelings that can follow a bad night's sleep. While this is manageable every now and again, it can quickly become all-consuming if not dealt with properly and it's concerning to learn that many workers aren't sleeping well because of workplace stress."
To find out more, download the CV-Library press release here.
Productivity is down. Is the UK attitude to work and social media to blame? [advo news 17.10.17]