New analysis of NHS data has revealed that the number of people applying for fit notes from GPs for mental health-related reasons increased in lockdown, but what can an employer do to help combat this?
NHS Digital data shows a six per cent increase in the first lockdown period in England. In addition to this, the Independent reported that the latest data found that mental health problems now account for circa four in 10 of all fit notes signed by doctors.
Despite a decrease in the overall number of fit notes in the first lockdown period – between March and June when 26% of the population were placed on the Government's furlough scheme – the number of fit notes issued for mental health increased by almost 6%.
ACAS explained that a fit note – which used to be called a 'sick note' – is an official written statement from a GP giving their medical opinion on a person's fitness for work. If a worker has a period of sickness absence for more than seven calendar days, the site explained that they should get a fit note from their GP.
The analysis by NTT Data UK also found that between April 2019 and March 2020, a total of 247,791 fit notes were issued. 86,961 of those were for 'mental health and behavioural disorders' which the study said is equivalent to 35%.
During the months of April, May and June 2020, a total of 163,250 fit notes were issued by GPs. 67,105 of these were for mental health-related issues, which was 41% of the total.
Although there were ten per cent fewer fit notes issued due to many staff members being placed on the Coronavirus Job Retention Scheme (CJRS) during the lockdown period, there was a 5.5% increase in fit notes relating to mental health.
Carole Spiers, Chair of the International Stress Management Association, explained: "Working from home is a major challenge at the moment, and employees need tips and strategies to enhance mental wellbeing while working remotely."
With employee mental health and wellbeing, a top priority for the HR function, it is crucial that employers provide the necessary level of support to employees.
How can the HR function support employee mental health in the workplace?
Jessica Hall, HR Advisor at advo hr considers what support the HR function can provide their employees to promote mental wellbeing at work.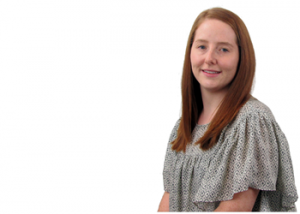 Jess Hall, advo hr
For those who are still required to physically attend their place of work, there may be added pressure or anxiety that may have a negative impact on mental health. Hall explains "It is important to ensure that managers are regularly checking in with these employees to see how they are and offer support when needed."
There will be organisations that have invested finances into providing employee benefits that will help to support employee wellbeing such as Employee Assistance Programmes (EAPs). Hall adds "These are usually a low-cost way to enable employees to access impartial support to discuss matters confidentially. This could be for counselling for a mental health issue or seeking advice on childcare or issues regarding their home life". It is vital that organisations review what they currently offer and communicate these via various channels to ensure employees are aware of these. Hall reminds us to "Do not to forget those that are currently on furlough, sick leave or family friendly leave. It is important that they are also aware of the support on offer".
At advo group, there has been a huge effort to create an environment online that resembles the community feel that the office has.
Regular newsletters keep employees updated both with business but also with what each other are doing outside of work. Regular team meetings and catch ups with colleagues and managers are encouraged to get employees talking to one another as this is a vital support system that is missing when working at home. Hall added "ensuring there are regular communication points helps both managers and colleagues to be able to check in with each other which we hope will enable open conversations regarding how employees are feeling. We can then sign post employees if they would like further support".
Promoting good mental wellbeing in remote workplaces
As many employees continue to work from home in light of the coronavirus crisis, it is important for HR functions and employers to promote good mental wellbeing in remote workplaces.
With the lack of a daily commute, some employees may feel encouraged to work more hours and this could lead to burnout if it is left unmanaged.
Whilst working from home has been beneficial for some, for others it causes a blurring of the boundaries between work and home life. Hall explains that "Work-life balance is essential for both physical and mental health.". Management and HR need to be the role models and promote working practices that are healthy. Hall explains "An example of this would be ensuring no emails are sent or calls are made outside of working hours. If an employee receives a call or email out of their working hours, they may feel they are expected to respond but should be encouraged to only work when their contracted hours."
If your organisation needs more help in supporting your staff then advo hr can help. advo hr can talk through any issues you may be encountering and we can provide Mental Health Awareness in the Workplace training. If you would like to hear more or to start a conversation, please email advohr@advogroup.co.uk.


This news post is based on an article published in HR Grapevine. You can read the original article, in full, here.