Bupa's commitment to raising the profile and tackling mental health issues in the workplace has is reinforced by a new service to support line managers.
Bupa's research reveals that a third of line managers would struggle to identify mental health issues. Similarly, a third wouldn't know what to do if a team member had a mental health issue
There are however positive signs as employer support gains attention with two in five managers now receiving training.
Mental health and wellbeing support in the workplace has significantly improved in recent years.  However Bupa research1 highlights that line managers would still benefit from support and advice to identify mental health issues within their teams, with 34% of managers saying they would struggle to detect if their colleagues were experiencing a mental health issue.
With many saying they would like more guidance from their employer, Bupa has launched a free guide online for line managers.  It is designed to support line managers – within any size of business – with their approach to mental health in the workplace.
These findings come at a time when NHS figures2 identify that almost a third of fit notes issued by GPs are for mental health problems – making it the most common reason for people to signed off from work.
Recognition of the role employer support plays in helping colleagues with mental health conditions is clear as two in five (41%) line managers have already received related training from their employer.  And conversations around mental health at work are being reframed with more than a third (35%) of employees feel more comfortable talking to their manager about their mental health than before.  However the research suggests that more guidance is needed as a third (30%) of those with line management responsibility say they would not know what to do if someone in their team had mental health issues.
Dr Paula Franklin, UK Medical Director at Bupa said: "It is great to see how the conversation around mental health has evolved over time.  People are now more willing to discuss their mental health challenges at work, this early intervention can play a key role in improving their recovery.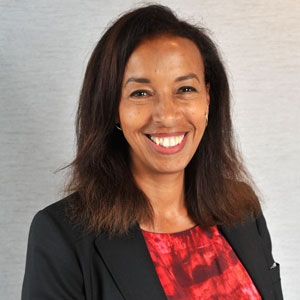 Mental health issues are now the number one reason why people are signed off work. We partner with businesses of all sizes and many want to support their people and are investing in training.  However it is clear that there is more to be done to ensure that all line managers feel comfortable broaching the subject of mental health and are confident about the ways that they can support their people.
We created this guide to empower line managers to be able to identify the signs that someone may need mental health support and give them the confidence to start an important conversation about mental health and wellbeing in the workplace."
The online Mental Health guide provides practical tips and advice on how to promote good mental health, and how to identify and support someone experiencing mental health issues. The guide highlights the importance of:
Creating a wellbeing strategy that ensures that supporting employee wellbeing remains a priority
Promoting mental health and wellbeing initiatives in the workplace
Demonstrating that wellbeing matters to senior leaders
Being approachable and providing opportunities for employees to discuss their mental health
Empowering people to be able to take time off to attend medical appointments or treatment; and
Making adjustments to the working environment and working hours of someone coping with mental health challenges
You can find out more information about Bupa's Mental Health Online Guide here.
Notes
1 Online research conducted amongst a national representative sample of 2,464 UK adults, including 1,364 workers and 683 line managers, by Opinium Research, commissioned by Bupa, between 9-13 June 2017
2 Silver, K., 2017. One in three 'sick notes' for mental health, says NHS. BBC Online, [online] 1 September. Available at: http://www.bbc.co.uk/news/health-41124238