The latest edition of ADVOCATE is now available to read online.
In this issue we again have a wide range of SME people essentials. Our cover story shows how smaller companies can compete with PLCs for online staff portals.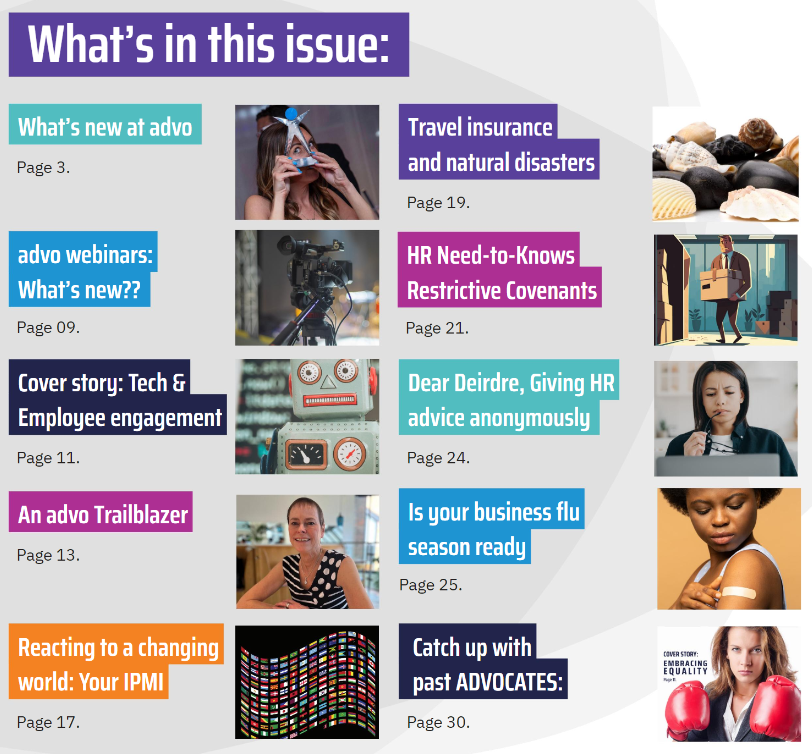 There is also focus on international PMI changes and travel insurance as an employee benefit and this year's fast approaching flu season. Our HR team give a 'deep dive' into restrictive covenants and a new feature 'Dear Deirdre' gives advice anonymously on work and staff use of the WhatsApp groups.
You can also catch up with the latest news at advo, which includes awards won, a spotlight on our retiree Sue Smith and her 'trailblazing' career and upcoming webinars.
You can read the current edition of advocate here. Or click on the link on the right.