advo hr looks look at how the language used in job adverts may deter people from applying for roles. We look at some of these examples and how employers can avoid making these mistakes to ensure the largest talent pool engage with the job advert.
When creating job adverts, employers need to be aware of the language and terminology used to ensure they are not deterring applicants. A survey named 'Language Matters: How words impact men and women in the workplace' conducted by Censuswide, on behalf of LinkedIn, found this to be the case.
The survey reports that terms such as 'aggressive' affect men and women differently. 44% of women would be discouraged from applying and working somewhere that is described as 'aggressive', however this drops to 33% for men. Therefore, it is important that the language used appeals to everyone regardless of gender and avoids using terms that are viewed as 'masculine'.
Not only is the language important, but men and women appear to prioritise different key terms that are important to them. Whilst both men and women seem to react positively to language such as 'confident' and 'powerful' in equal measures, women seem to react more positively to terms such as 'supportive' and 'likeable'.
In order to attract a variety of talent, the wording for the job advert needs be carefully thought through. Negative descriptions should be avoided. For instance, when describing the work atmosphere and environment, 'fast-paced' is recommended rather than 'pressured'.
Our advice is to ensure that the author of these documents dedicates time to creating job adverts that appeal to all. For an employer it is vital that prospective applicants have a positive first impression and view the employer as inclusive. If not, a poorly prepared job advert may be the deciding factor which stops the perfect candidate from applying.
Here at advo hr we can assist with advo hr 'arms' projects in addition to our advo hr 'heart' offering. Projects could include recruitment and selection, including advising on job adverts and descriptions. We are able to provide a bespoke quotation for such projects once we have an understanding of the support you require.
Please get in touch if you would like to discuss this in more detail.In the first instance please email Carly Gregory on cgregory@advogroup.co.uk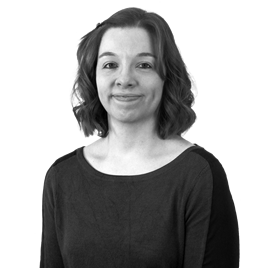 Carly Gregory advo hr Business Partner