New research finds that higher employee satisfaction improves UK company financial performance.
For the first time, an independent study led by University of East Anglia's Norwich Business School(1) and using UK data from online recruitment site, Glassdoor, has revealed a strong link between a happy workforce, in the form of higher Glassdoor company ratings, and their financial performance.
The in-depth study, "Employee Satisfaction and Corporate Performance in the UK", analysed 35,231 employee ratings from Glassdoor, for 164 large UK companies (2) between 2014-2017. The sample only included firms with a minimum of 100 reviews within this time period.
The results reveal that firms rated higher by their current employees in terms of satisfaction achieve better profitability compared to those with a lower rating.
The UK study also looked at the return of a stock portfolio for the top 25% rated companies in the UK data sample where researchers found that over a four-year period, they showed higher returns.
On average, returns ranged approximately between 10% and 16% extra annually, depending on the weighting method applied by the researchers.
This further supports the link between employee satisfaction and firm performance and signals it is to an employer's advantage to look after their staff.
"These results are striking as they suggest online employee reviews can be used to predict a firm's financial performance and that there is a meaningful economic link between intangible company assets, such as employee satisfaction, and company performance in the United Kingdom," said Glassdoor's Chief Economist, Dr. Andrew Chamberlain.
"Employees are an important resource and not just a homogeneous cost of production. Tending to employees is like looking after your garden: helping them grow by giving them nutrients and an optimal environment can ultimately improve your yield."
"These findings have significant implications for both managers and investors. We live in a knowledge-and service-based economy where employees are, increasingly, a valuable asset, contributing directly to company value through innovation and customer relationships. We now know all of this has a direct and measurable impact to a company's financial performance," said Dr. George Daskalakis, Finance Lecturer and Report Co-Author at Norwich Business School
"There is clear empirical evidence to suggest that employers should adopt a human-centred approach to running a business. Though it's to their advantage to do so, most investors in the market are still not accounting for the impact satisfied employees can have on improving business results when assessing and valuing stocks."
Dr. Daskalakis added: "It is also worth noting that we performed our analysis over a period characterised by turmoil in the UK labour market and increased uncertainty for UK firms due to the Brexit referendum and its outcome. Due to this, our findings reinforce that even in tough or troubled periods, employee satisfaction can be a source of significant competitive advantage for firms."
This independent study is the first to examine the link between Glassdoor ratings and company financial performance outside the United States, and comes on the heels of U.S.-specific studies that also found that more satisfied employees drive better business results. This is also the first study to examine the link between employee satisfaction and financial performance for both privately held and publicly traded companies in the UK.
The full study "Employee Satisfaction and Corporate Performance in the UK" can be downloaded here.
The CIPD reported on new research that outlines the link between poor performance and an under-supported workforce. You can see the advo news link here.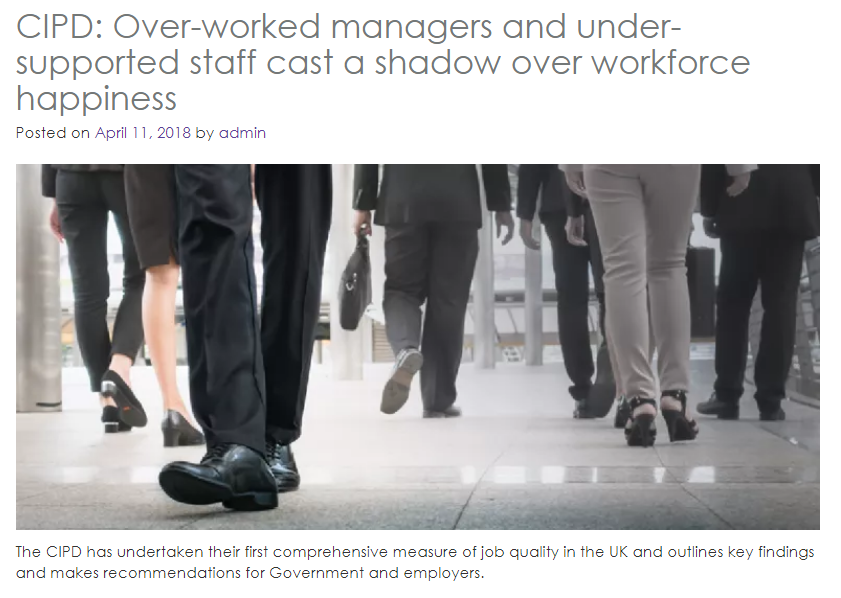 Group risk insurer, Canada Life, reported on their own research that outlines the link between poor performance and an under-supported workforce. You can see the advo news link here.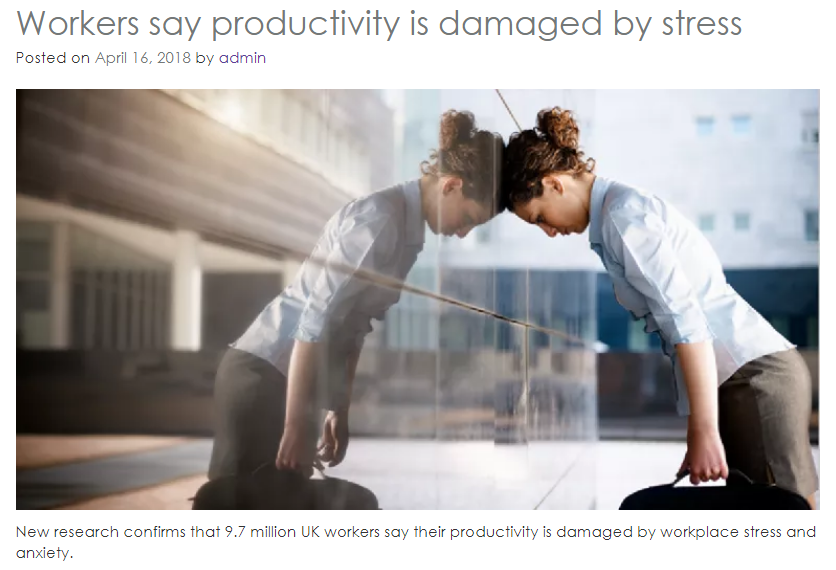 Notes:
Norwich Business School – The latest HEFCE assessment of research excellence (REF 2014) puts the University of East Anglia's Norwich Business School 17th overall in the UK out of 101 institutions and in 9th place for the quality of its research publications (Times Higher Education). The results also show that research has been designated as "world leading" or "internationally excellent" in terms of the impact it has on society, the economy, culture, public policy and services. www.uea.ac.uk/nbs
55 public companies with primary listing in the UK, 42 public but not listed in the UK and 67 private.
Watch Dr George Daskalakis presenting his findings at Glassdoor's Best Places To Work Tour by registering for the full recording here.
You can view the Glassdoor press release in full here.