The link between genetics and health was clearly laid out at Aetna International's launch of personal DNA testing for their members allowing tailored health and wellbeing advice.
The new benefit to members was announced at Aetna International's Summer Broker Forum held at the Tower of London by Andrew Steele, the former Olympic track medalist who outlined how to use genetic information to get the best health outcomes.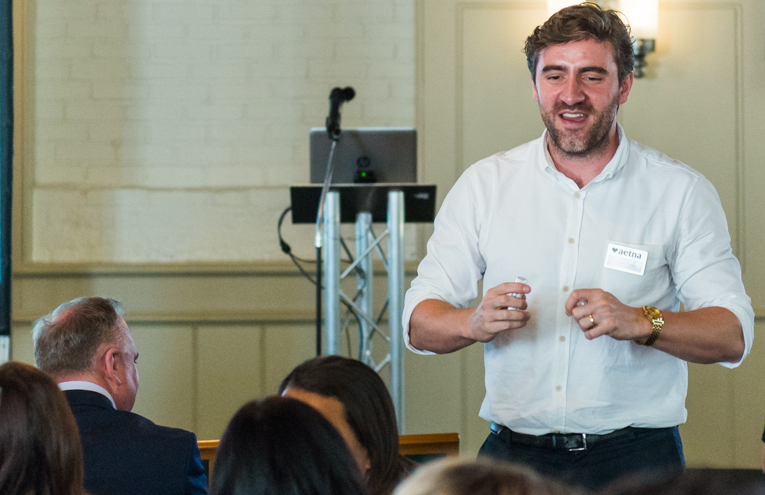 Olympian Andrew Steele at the launch of the new DNA testing benefit for Aetna International's European members.
Employees of Aetna International's European clients will now be offered discounted DNA tests as part of the health and wellbeing package. Aetna says that it hopes this personalised information will support lifestyle changes for those who want to improve their overall health.
The DNA tests will not be designed to reveal family trees but instead be focused on fitness, sleep, stress and 'nutrigenomics', the relationship between what we eat and our own biochemical response.
Aetna believes that one of the main differentiators of this service from other providers is the quantity and quality of post-test support available. Members can book a consultation with an expert in nutrition and fitness to discuss changes they may like to make to their lifestyle. Follow-up help and assistance can also be accessed from a number of their wellbeing and behavioural health resources available to members.
Caroline Pain, Senior Vice President, Customer Proposition, at Aetna International comments: "We're increasingly seeing people take a proactive approach to health, effectively becoming partners in their own care. It's now possible to take a highly targeted approach to holistic wellbeing, with hyper-personalised and predictive health care.  By introducing this type of DNA testing, we're ensuring our members have the opportunity to take advantage of these advances, combining an awareness of their genetics with digital and social support in changing their behaviours for the better."
European employers with Aetna International can purchase the DNA kit for their employees as an add-on product. The test consists of a simple mouth swab, and is available for scheme of 10 employees or more at an exclusive subsidised launch price of £75 per person (RRP £150).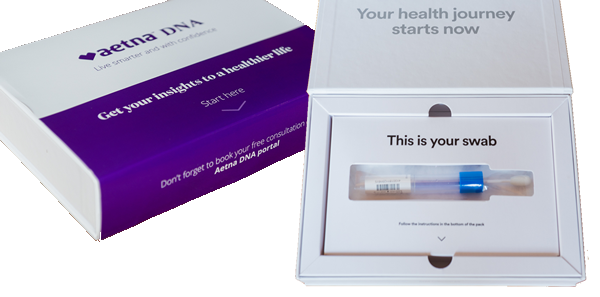 If you would like to know more you can contact your advo account manager or email Jamie Tuffield, head of employee benefits at advo on jtuffield@advogroup.co.uk.