Being part of Investors in People shows how you view and value your staff and from this what your business partners can expect from your organisation. It demonstrates your culture, how your organisation runs and whether your staff believe in you. But how is it done? ADVO's Gill Mateo gives some tips.
ADVO was awarded GOLD status at the end of last year, an incredible and envious achievement, something very few UK employers achieve.
Gill Mateo, ADVO's Operations Director, architect and driving force behind achieving GOLD status has outlined the journey and some guidelines for others looking towards IIP recognition.

IIP explores an employer's performance on how staff are supported, empowered and trained.  Through in-depth reporting, employee interviews and observation IIP evaluate a company's own practices and whether key factors are developed, established or at an advanced standard.
On how ADVO achieved this Gill Mateo commented "Have all your ducks in a row! Look at each section individually and then how this part interacts and overlaps with others. It can appear daunting when first looking at what is needed but much is sound business practice which you may already be doing, and if not, you should."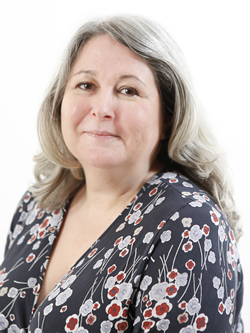 Gill Mateo, ADVO Operations Director
ADVO has always viewed IIP as the business standard to aspire to, and achieving the standard accreditation several years ago was viewed as a great success. In 2014 ADVO built on this jumping Bronze to Silver and now in October last year, GOLD.
The journey to GOLD started in January 2016 when IIP first contacted ADVO and an on-line IIP assessment was undertaken, overseen by an ADVO Manager, Emma Shaw.  The initial results were very encouraging confirming ADVO had mid-to-high status results for most sections. This motivated ADVO staff believing that not only could they retain our Silver but had a chance at reaching Gold.
ADVO then met with IIP in May and after discussions decided to 'go for GOLD'.
To move above the standard accreditation and achieve GOLD status all of IIP's 9 main indicators have to be firmly established within a business with at least 7 at an advanced stage.
The nine indicators cover all levels of how the employer conducts its business:
Business strategy
Learning and Development
People Management Strategy
Leadership Management Strategy
Management Effectiveness
Recognition and reward
Performance Measurement
Continuous Improvement
On commenting on the business categories Gill observed "when employers look at what is required most modern thinking organisations will already be fulfilling the qualities needed for standard IIP accreditation but where they fall down, in my opinion, is organisation, structure and recording. You need to be able to evidence everything, to have the attitude that if it is not written down it never happened."
Gill goes on to say "Most is overcome by organising routines, but where most fail is not sticking to them"
In October the IIP assessor spent three days in the business to see the operation in practice, to further review internal documentation and practices and to interview staff.
ADVO put staff into groups to be interviewed and tried to include all areas of the business:
Directors
Cross selling Group
Recruitment group
Appraisal focus group
Induction and training for new joiners
A group who would exhibit advo culture, values and behaviours
Long standing members of staff
Managers
IIP then had open discussions over how staff are treated and supported. All staff comments are confidential allowing for a candid assessment.
Gill outlines the ADVO approach which makes the GOLD accreditation possible stating that "We demand a great deal from our people. They are expected to be always at the top of their game, but also importantly to enjoy coming to work. We believe attitude is seen as important as aptitude. Focus is more about up-skilling the person, and their own personal development."
IIP then made their report confirming ADVO had reached GOLD.  The only part of the assessment where ADVO did not excel was social responsibility. This had since led to us creating closer links with the local community and trying to do more for charity such as our Christmas drive supporting local children in the 'Shed Load of Toys' campaign.
Summing up Gill commented "We are never complacent and see improvement as a journey. As our business faces challenges we know that it is our Staff that will make the difference and so we will continue to invest heavily in them."
Gill Mateo, DIP CII, is ADVO's Operations Director responsible for the smooth running of the ADVO Group companies. As a long-term employee she originally started at ADVO in 2006 as an Administration Manager becoming a Director in 2013.