Health cash plans have evolved become a major part of an employee benefit programme. What are the wider benefits?
Health Shield's CEO,Jonathan Burton, discusses how cash plan providers have evolved.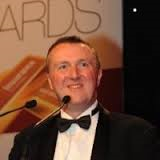 The world has changed considerably since 1997. The speed of change has accelerated with workplaces becoming increasingly digital and customers demanding faster access to products and services.
Over the last 20 years our industry has responded by constantly innovating and introducing new benefits and services to help organisations of all shapes and sizes to look after the long-term health and wellbeing of their employees.
New and improved employer-paid Health Cash Plans have seen a surge in popularity with volumes doubling between 2010 and 2015.
The everyday healthcare costs of employees remain at their core accounting for over 5 million of the 5.9 million annual claims, according to figures from LaingBuisson.
While employers now fully appreciate how Health Cash Plans can help them meet their duty of care, reduce absence and improve productivity.
The changing workplace environment has also led to an increased focus on mental health with more than 3 in 4 employers telling us their employees do a mentally demanding job.
Health Cash Plan providers now offer employees support helplines and counselling, as part of Employee Assistance Programmes (EAPs).
They also use today's digital channels to educate and engage with employers and employees, so they can improve and maintain their mental and physical health and wellbeing.
Here are just a few of the other big changes we've seen over the last two decades.
A greater focus on employee wellbeing
As more employers have adopted a proactive role in looking after employee health and wellbeing, Health Cash Plan providers have evolved to react to this.
The last few years at Health Shield have seen an unprecedented time of innovation with the launch of a whole raft of new health benefits designed to improve employee wellbeing and add extra value to Health Cash Plans.
Employers and individuals can now enjoy a range of Health Cash Plans that offer benefits such as personal accident protection, private prescription services, one-off maternity payments, home assistance support and alternative therapies.
Beyond covering the physical aspects of health and wellbeing, today's Health Cash Plans also offer access to counselling, financial advice and discounts on gym membership, holidays, restaurants and shopping, so employers can look after the mental and financial wellbeing of their employees.
Support & prevention
As employers become increasingly aware of their duty of care, support and prevention have become key to the Health Cash Plan offer.
Health Shield has 24/7 counselling & support helplines, EAPs with face-to-face counselling and even a Virtual GP Surgery that offers phone and webcam consultations.
All of these benefits help to provide peace of mind and enable employees to access professional support when they need it the most without taking time off work.
As the importance of early identification of health issues becomes more widely recognised, employers have realised they can play a lead role in helping their employees proactively manage their health.
This is epitomised by new benefits such as online health portals where employees can access health assessments, personal coaching and a wealth of resources that can help them live a healthier lifestyle.
Workplace health screening
Health Cash Plan providers have started to support employers by introducing new products and services that are offered separately or as add-ons to plans.
For example, Health Shield have recently launched a new Workplace Health Screening service.
Delivered on site, this provides employees with peace of mind and the capacity to identify health problems, enabling them to make lifestyle changes to improve their long-term health or seek potentially life-saving treatment at an early stage.
Depending on the level employers choose, these health checks can help to screen for elevated blood pressure, stress, diabetes, kidney disease, arthritis and cancer.
Private Medical Insurance (PMI) excess
PMI and Health Cash Plans work together to support everyday health care costs (cash plans) and major events/emergencies (PMI), covering PMI excess through a cash plan is a natural fit and covers the often expensive excess fees.
Around 1 in 10 UK citizens have access to PMI and our new modular offering means that excess cover can be added as required.
Greater flexibility
Health Cash Plan providers have become much more flexible over the last 20 years, offering a growing number of options beyond off-the-shelf, one-size-fits-all Health Cash Plans.
Employers can now create their own tailored plan, choosing a mix of health benefits to meet their individual needs and budget.
These have become very popular with over 70% of new Health Shield members in 2016 being part of a tailored scheme.
Auto-enrolment for pensions has also meant that organisations now want wider flexible benefits provision.
Some Health Cash Plans offer optional upgrades and modular products.
Others are designed to fit on flexible benefits platforms and voluntary benefits schemes.
Faster claims
New technologies have played a big part in improving the way Health Cash Plans operate.
Technology has enabled a move towards paperless systems with scheme information now available online.
Providers have also invested in their IT systems to enhance their service levels. Health Shield were one of the first to introduce an online claiming service, enabling members to upload claims online and 95% of accepted claims processed online are paid within two working days.
The next 20 years
The core benefits of Health Cash Plans such as cashback for eye tests and dental treatments remain as popular as ever.
However, over the past 20 years, Health Cash Plans have demonstrated that they can provide so much more and are constantly adapting to reflect evolving health & wellbeing trends.
In the near future, Health Shield will introduce new wellbeing offerings, as we continue to drive innovation in the market.
We expect to see more exciting developments in our industry over the coming years with new products, services and benefits being created to help employers proactively reduce sickness absence and improve employee health and wellbeing all round.
Jonathan Burton is the Chief Executive of Health Shield
This article was first published in online advisor publication, Cover. You can see the original article here.