Bowel cancer is the third most common cancer in the UK, but its profile remains low. We look at ways to keep your digestive system healthy. 
Our digestive system is set up to provide us with the energy and nutrients we need for our bodily functions to perform at their best. Bloating, constipation, fatigue and more serious conditions such as bowel cancer, all point to the need to look after our digestive system.
Close to 41,000 men and women are diagnosed with bowel cancer each year, making it the 3rd most common cancer type in the UK.
Oli Barnard, Senior Wellbeing Consultant at wellbeing provider, Healthy Performance has carried out thousands of employee health checks and knows how important bowel health and increasing daily activity are.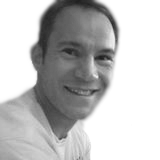 "During our onsite employee health assessments, we provide hundreds of bowel screening kits every month to enable employees to check their bowel health, using a simple kit at home. Through this method we have helped to identify many bowel disorders at an early stage, which is incredibly important for treatment to be effective."
Oli adds, "Increasing your movement at work is easier than you might think.  For example, always use stairs; stand up when on the phone; walk at every opportunity; try to park the car further away.  Whatever you decide on needs to be consistent to be effective and remember, all the efforts, no matter how small, so all add up."
Tips for optimal digestive health include:
Aim for 30g of daily dietary fibre
Get your 5-a-day fruit and veg
Limit your intake of refined foods and processed meats such as ham, bacon and sausages
Stay hydrated – lack of fluids can slow digestion
Keep active – a sedentary lifestyle can contribute to constipation
Focus on managing your daily stress levels. Excessive stress can cause slowing of the digestive system or, for some people, acceleration of the process (diarrhoea)
advo works with Healthy Performance on a range of health and wellbeing for Clients including onsite health screening.
More information on Bowel Cancer can be found at the Cancer Research UK website here.