The Government has confirmed.that Pension scheme providers will be compelled to supply data to the pension dashboard in a phased rollout that will see big DC schemes enrolled first.
Publishing its response to the pension dashboard consultation today, the DWP says there will be a 3- to 4-year window for rollout, with 'an expectation that the majority of schemes will be ready to go live' within that period. Prototypes will be designed and tested this year, says the DWP, which adds that delegated access for advisers will be allowed.
The government says it will legislate for compulsion once a robust framework has been developed, based on its 'design principles'
A statement from the DWP reiterates support for the development of multiple industry-led dashboards displaying the same basic information. It also backs the inclusion of state pension data, although makes no commitment as to when this will happen other than 'at the earliest possible opportunity'.
Industry have told government that initial models will be developed and tested from this year.
A non-commercial dashboard will be delivered and overseen by the new Single Financial Guidance Body (SFGB).
An industry delivery group will be brought together by the SFGB which will set out a clear timetable and roadmap to drive progress towards fully operational dashboards, setting standards and ensuring security to protect users and their information.
Work and Pensions Secretary Amber Rudd says: "With record numbers saving for retirement as a result of our revolutionary reforms, it's more important than ever that people understand their pensions and prepare for financial security in later life.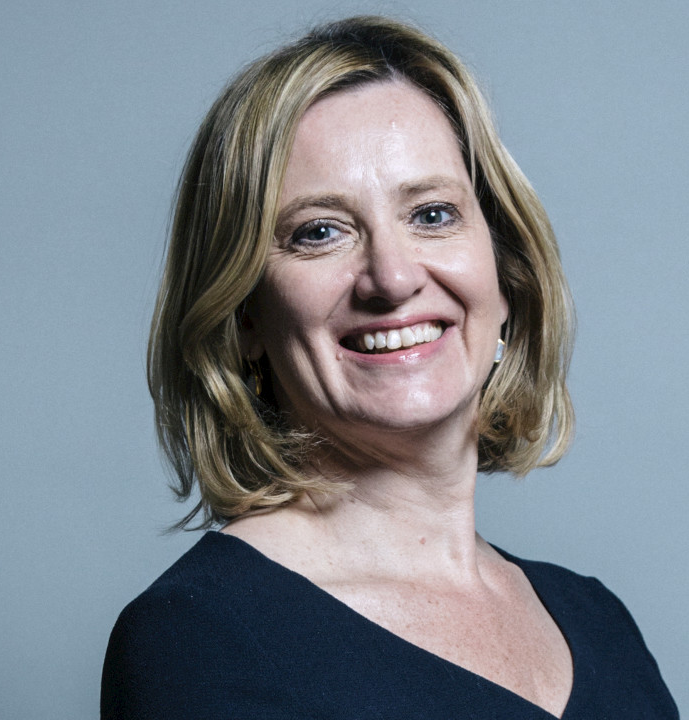 Amber Rudd, Secretary of State for Work and Pensions
"Dashboards have the potential to transform the way we all think about and plan for retirement, providing clear and simple information regarding pension savings in one place online. I'm looking forward to seeing the first industry dashboards later this year."
SFGB chief executive John Govett says: "Our vision is everyone making the most of their money and pensions. A big part of this is equipping and empowering people to engage with their pensions, often the biggest financial investment they will make. The new pensions dashboards will play a crucial role in this, helping people make decisions about their money and pensions with confidence, so they can enjoy greater financial wellbeing throughout their lifetimes."
ABI director of long-term savings and protection policy Yvonne Braun says: "The digital retirement revolution is here at last. All the pieces are being put in place to deliver the easy access to retirement information everybody needs and that the pensions industry is so keen to deliver.
"The ABI, leading a cross-industry group of pension providers and schemes, has already put years of work into making dashboards happen and we can't wait to see these vital services in action. We're delighted to see the government committing to the necessary legislation and will continue to play our part in making dashboards a reality.
Commenting on the government's response to the pensions dashboard project, Alistair McQueen, Head of Savings & Retirement at Aviva said: "We need the pensions dashboard because we need to bring pensions out of the digital stone age. By doing so, the potential for savers is enormous. Official figures2 report that just 7% of us use the internet to manage our investments such as pensions, compared to 69% for banking.
Aviva has been behind the dashboard since day one. It won't be easy, but the achievement of great things never is. With the government now fully committed, and with a sensible route map to success, all must now move forward with confidence, purpose and ambition."
PLSA director of policy and research Nigel Peaple says: "Preparing the sector for connection to pensions dashboards will be a major undertaking and one that we stand ready to support. The government is right to acknowledge that connecting the majority of schemes may take 3 or 4 years. But the government is also right to urge the pensions industry to act quickly, in 2019, to enhance the quality of their data, and to support the SFGB in developing appropriate data standards."
Standard Life head of savings policy Jamie Jenkins says: "Rightly, the intent is to legislate for all schemes to provide data, albeit over a timeframe that works for all, and to include State Pensions. Both elements are crucial if we are to build a service that is comprehensive for savers."
Smart Pension director of policy and communication Darren Philp says: "This response from the Government marks the beginning of the next phase of the pensions dashboard. But let's not dwell for too long, because we now need to get our collective heads down and crack on if we're to develop something that really delivers for pension savers.
"While the original ambition for delivery of a dashboard this year is not going to happen, strong progress can still be made and we need to build momentum with the Single Financial Guidance Body overseeing development and implementation. As always there is a balance to be struck between innovation and consumer protection, but we think the proposal to permit multiple dashboards is a positive step and dovetails nicely with the modern way in which people manage their finances.
"We think most modern DC schemes should be able to hook up to a dashboard quite quickly once the data standards and architecture is agreed. For others it will take more time and legislation, but we think a great first step would be for a pension finder service to cover all schemes."
Origo chief executive Anthony Rafferty says: "There are four key elements to making the initial Pensions Dashboards a reality; governance, compulsion to provide data, state pension and digital architecture. Next steps for all of these elements have been addressed in the paper, which is good news.
"We are very pleased to see that the paper states it supports 'the guidance and advice process through the provision of delegated access' and suggests strong controls for consumer protection.
"We have built and scale-tested the central components and believe that the digital architecture can be deployed quickly to meet the stated timescales. The task now is for the industry to take that architecture forward to launch. It is a very exciting challenge."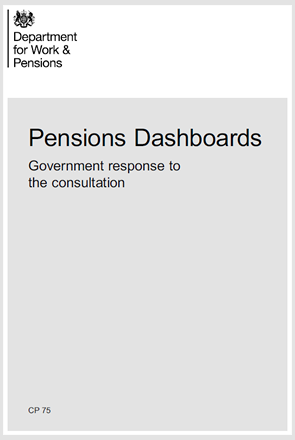 You can view the Government's report here.
Pensions Dashboards – the lowdown
What are pensions dashboards?
At the moment, when you build up savings with different employers for when you retire, you can only look at these pension pots separately. Pensions dashboards will let you see information about all of your pension pots together – in an online place that you can choose. They'll also be able to alert you to savings in your name that you may have lost track of.
The ABI has previously designed and delivered a prototype pensions dashboard service for Government. You can read more about how the system works here.
Why is legislation needed?
Research  has shown the general public doesn't see the point in using a pensions dashboard service that can only give them a partial picture of their savings. Pensions dashboards need to be as comprehensive as possible, as soon as possible.
Lessons from overseas show the best way of providing a comprehensive service is to make participation compulsory, so all schemes have to get their data up to the necessary standards and the system is properly regulated. Denmark, a country with a much less complicated pensions system, took nearly a decade to reach 90% coverage on a voluntary basis.
Why do we need multiple dashboards?
While a single dashboard provided by the Single Financial Guidance Body will be useful, restricting the service to a non-commercial offering only would prevent it reaching its full potential. By increasing the number of places that consumers can safely access their data, DWP is increasing the number of people who will engage in their pensions. Savers are more likely to use dashboards that can be incorporated into other services, such as online banking, and private firms will be able to offer other functionality to help encourage consumer engagement.
What's being done to keep my data safe?
Pensions dashboards don't hold vast amounts of pensions data. Data will be held by providers as it currently is, there will be no massive centralised database. Dashboards will work by going and fetching information from all the schemes that are plugged into them when an individual logs in and requests sight of their records. This process will be protected by an ID verification service.
Design principles:
a) In developing the architecture, industry must adhere to the rights of the individual and principles as set out in the Data Protection Act 201851 (which reflects the General Data Protection Regulation (GDPR).

b) Access to the data should be available only to the user unless specific consent is given.

c) The individual should have the ability to manage any consents given for dashboard operators to access the data, without contacting the dashboard operator or their delegate, and be able to revoke those consents.

d) Delegated consents should be time-sensitive and should be revocable by the user without the cooperation of the third party.

e) The architecture should, reflecting modern good practice, be developed using open standards.

f) To enable a sufficient level of trust in the service, the department expects a standard level of identity assurance for all users (individuals and delegates) that satisfies the National Cyber Security Centre's Good Practice Guide 45 on 'Identity Proofing and Verification of an Individual'.
The below principles may be subject to review in future (as technology advances and the service matures):
g) Dashboards themselves (the user interface) should be used for presentation purposes only, in the sense that they would not alter the source data held at pension schemes.

h) Persistence (the storing of pension data) beyond caching at dashboards should not be allowed in the initial phase but may be subject to review by the delivery group.

i) There should be no aggregation of user information (the storing of multiple users' data) in any of the components in the dashboard's ecosystem other than by the pension scheme, or an Integrated Service Provider operating on behalf of the provider.

j) There should be no more than one Pension Finder Service in the initial dashboard ecosystem, owned and run by the industry delivery group using open standards.
This article is based on one published by Corporate Adviser. You can see the original article here.