After nine month delay, DWP feasibility study confirms providers will be compelled to share data and state pension data will be included in dashboard.
The industry has welcomed the long-awaited publication of the feasibility study for the pensions dashboard.
This study was published today by the Department of Work and Pensions, after a delay of almost nine months.
There was widespread support for the fact that the Government has said it will compel schemes to supply this data. However, there are some concerns that state pension information will not be available from day one, and will only be accessed via a web link.
There were also concerns about how long it will take to roll out these proposals in full.
The feasibility study says that it "envisages" that the first pensions dashboard will be established in 2019. It adds: "Multiple dashboards to be introduced in the following years, subject to the necessary consumer protection being in place."
A number of pensions experts though have pointed out that the Government has not set aside parliamentary time to push through this necessary legislation so there is a danger the implementation may slip.
Royal London's director of policy, and a former pensions minister, Steve Webb says: "There is much that is positive about these plans, including the planned inclusion of state pension data, compulsion on most schemes to supply data, the potential to share data with an adviser and an industry-wide funding base for the project.
"But this project is clearly suffering from 'Brexit blight' and the slow rollout is a real concern. This paper was itself eight months late and legislation is only promised 'when parliamentary time becomes available".
Aegon's pensions director Steven Cameron adds: "Today's feasibility study is however offering hope. Aegon sees real scope for the industry and Government to move forward in partnership and it must be a relief to Theresa May to be able to talk about something which has pretty much unanimous support and which will have long lasting benefits for millions of pension savers well beyond Brexit."
"It's positive to have confirmation that state pensions data will be included albeit with an unknown timescale. Similarly, we welcome the signals that Government will compel schemes to provide data, even though the timeline is dependent on parliamentary time and is at this stage unknown."
Others welcomed the fact that the Government had taken account of concerns raised by the industry during the consultation period.
Hymans Roberton's product architect Scott Finnie adds: "We are very encouraged by the consultation paper. The Government has clearly listened to feedback from a broad range of stakeholders and this is reflected positively in the document.
"The balance of providing enough direction to enable the industry to deliver the dashboard (e.g. data security and state pension inclusion) while enabling the flexibility for consumers to benefit from industry innovation, through building their own dashboards and providing added value services, is welcome."
He adds: "In addition, mandating participation from scheme providers is similarly central to giving consumers a meaningful view of their aggregate income, so we are pleased to see this included. Public Sector and DB schemes generally will need longer, so understanding the complexity that lies behind their participation will be key.
"No consumers should be left behind over the long term, so we are pleased to see they are included."
Aviva's head of financial research, John Lawson welcomed the fact that these proposals allow for multiple dashboard. He says: "We have been long-time supporters of the pension dashboard and have always believed that the industry, with government support, is best placed to deliver it, as the study confirmed today.
"We are pleased to see that all private and state pension data will be integrated into the dashboard. It is essential that dashboards provide comprehensive information to savers.
"We are also pleased that the government has indicated that providers can develop multiple dashboards. This will create a competitive and innovative environment, which can serve the varied needs of the whole saving population.
"We now look forward to engaging with the Single Financial Guidance Body who will establish and chair the delivery body. Strong governance is essential to ensure that dashboards are developed in the public interest and to create the momentum necessary to deliver solutions within a challenging timescale."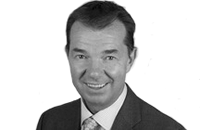 Guy Opperman Parliamentary Under-Secretary of State at the Department for Work and Pensions
Launching the feasibility study the minister for pensions and financial inclusion Guy Opperman says: "Pensions dashboards are another major milestone in our radical pension reforms, harnessing innovative technology to benefit savers.Plain pensions information at the touch of a screen will ensure better-informed, more engaged savers and help many more people to plan effectively for retirement."
This article was first published in Corporate advisor Magazine. You can see the original article here.